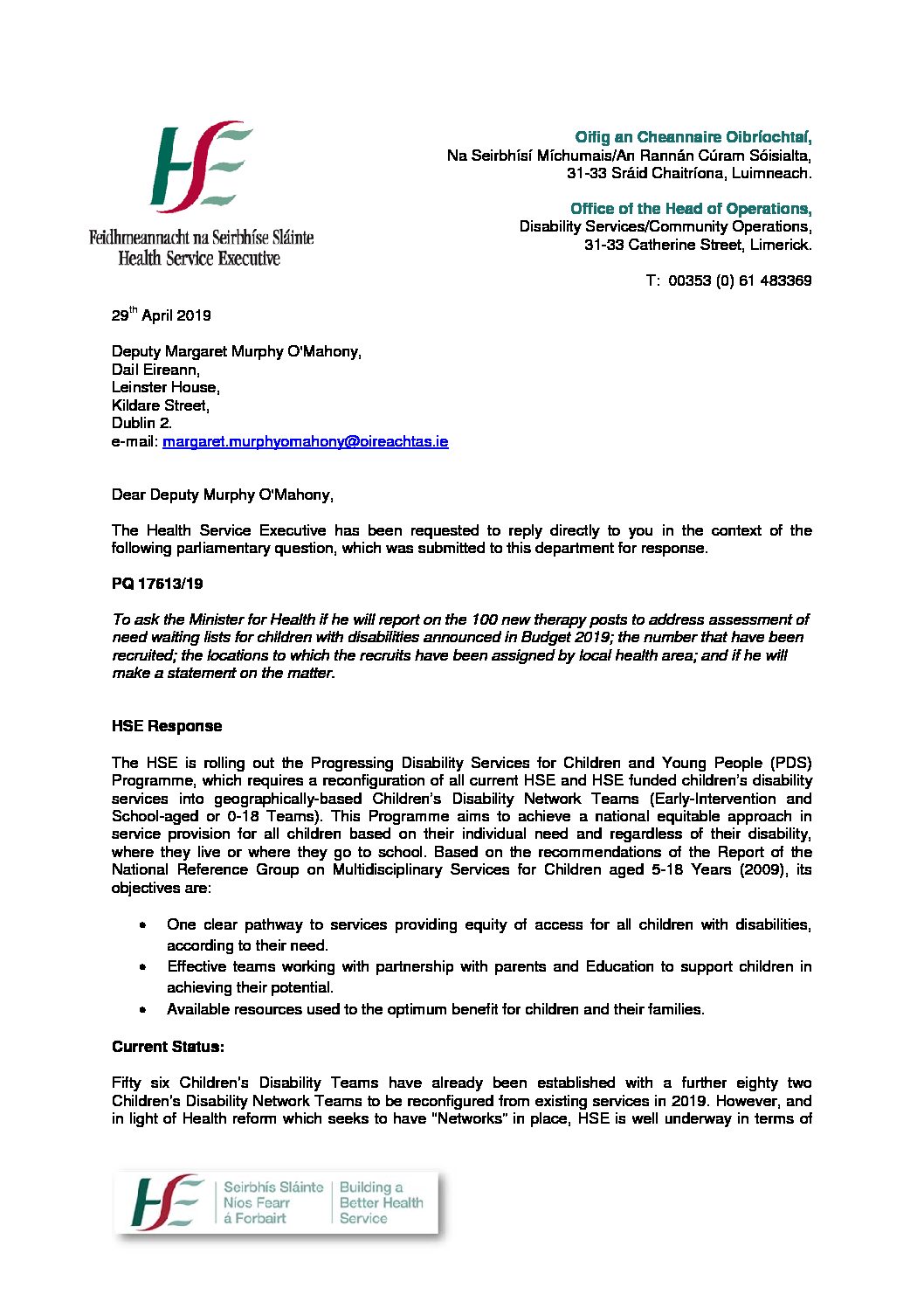 Fianna Fáil Health spokesperson Stephen Donnelly says new figures supplied to his party show that almost a thousand people in Wicklow and Kildare are waiting for services in either speech and language therapy, occupational therapy or physiotherapy.
"These latest figures show that nationally more than 100,000 people were on waiting lists in February this year.  The data does not give the full extent of the picture however – as the occupational therapy and physiotherapy figures only show the numbers waiting for assessment – not for actual therapy", said Deputy Donnelly.
"I am particularly concerned about the figures for Wicklow and Kildare which show the two counties combined have 918 people waiting to be seen.  Of that total, 658 have been on the list for up to 4 months, 246 people have been on the list for between 4 and 8 months, while 14 people have been waiting between 8 months and a year.
"As part of Budget 2019, the government announced the recruitment of 100 therapists this year.  Fianna Fáil sought an update on these appointments and the best case scenario is that 50 will be in place by next September and it will take until the end of the year before all of them are filled.
"This is very disappointing given the increases in waiting lists that we are seeing, these posts are urgently needed now", concluded Deputy Donnelly.