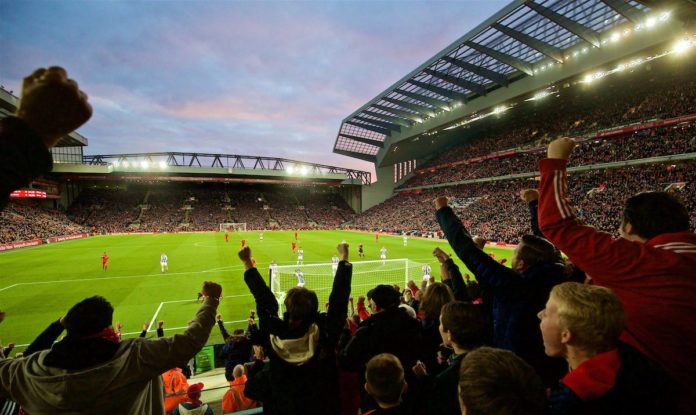 https://issuu.com/voicemedia6/docs/waterford_today_31-07-2019_alt
IRISH fans of the six biggest English football clubs will spend up to €7,408 this season to cheer on their team at home games in the Premier League.
The extent of their spending was revealed by an analysis from An Post Money.
It looked at spending by fans of Liverpool, Arsenal, Chelsea, Manchester City, Manchester United, Tottenham Hotspur, and Celtic from the SPL.
Waterford has six official supporters' clubs for these teams: two for Celtic, one each for Liverpool, Spurs, Manchester City and Chelsea.
Liverpool supporters will spend up to £865 for their 2019/2020 season ticket. Those supporting the competing Manchester clubs can spend between £325 and £950 with Manchester City providing the cheaper option and Manchester United the more expensive. Spurs charge between £795 and £1,995 for a season ticket.