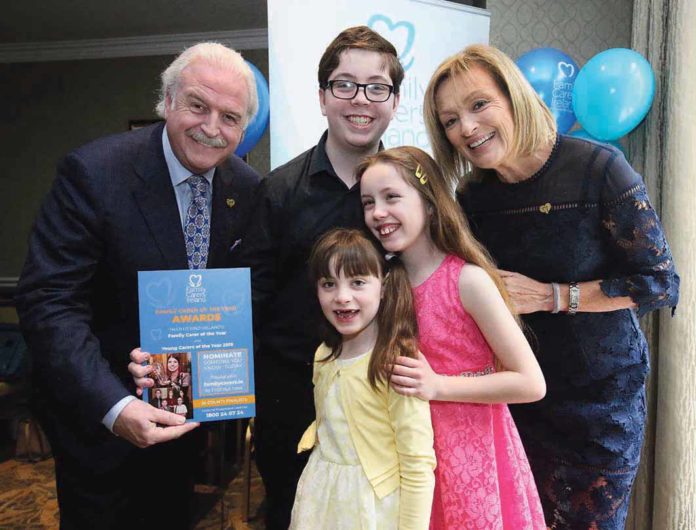 https://issuu.com/voicemedia6/docs/waterford_today_31-07-2019_alt
FAMILY Carers Ireland has launched its annual Carer of the Year Awards for 2019 to be hosted by broadcasters, and patrons of the charity, Mary Kennedy and Marty Whelan in The Westin Hotel, Dublin.
The awards are held by Family Carers Ireland to recognise and celebrate the remarkable contribution of Ireland's 355,000 Family Carers, with 8,770 of these from Waterford.
Harry and Molly Flynn from Ferrybank on the Waterford/Kilkenny border were in attendance. They are currently Young Carers of the Year. They are siblings to Isabelle Flynn who has Cerebral Palsy and Apnoea which can cause her to stop breathing.
The Flynn family were told she would never walk, talk or have the use of her hands or legs but through Harry and Molly's constant attention and support they have taught her how to sit up, crawl, to hold a spoon and feed herself.
They have also saved her life on numerous occasions by performing CPR when she st opped breathing on a bouncy castle, at the beach and in a shopping trolley.
Nomination forms are available online at www.familycarers.ie or through the Freephone National Careline 1800 240724.