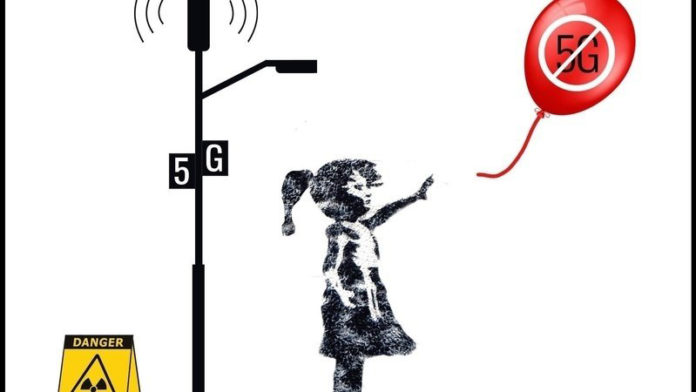 https://issuu.com/voicemedia6/docs/waterford_today_31-07-2019_alt
A 'CONCERNED mam' has taken issue with Vodafone's claim that 5G broadband poses no radiation risk.
Waterford is one of five locations chosen to try out the high speed system and the company has dismissed as "baseless" the fears of residents from the Claremont Road area who have been protesting.
A local woman, who asked to remain anonymous, told Waterford Today: "I was surprised to read that Vodafone has dismissed the radiation fears from 5G of the residents of Claremont road as 'baseless'… these fears are based on very strong evidence from the international appeal by doctors and scientists from around the world calling for a moratorium on 5G technology.
"As of August 2nd, 2019, there are 134,458 signatories from 198 countries. (www.5Gspaceappeal.org)".
In a letter to Waterford Today she said: "Even before 5G was proposed, dozens of petitions and appeals by international scientists, including the Freiburger Appeal signed by over 3,000 physicians, called for a halt to the expansion of wireless technology and a moratorium on new base stations.
"In 2015, 215 scientists from 41 countries communicated their alarm to the United Nations (UN) and World Health Organization (WHO). They stated that 'numerous recent scientific publications have shown that EMF [electromagnetic fields] affects living organisms at levels well below most international and national guidelines' ".
And she said: "Science is being overlooked and the precautionary principle is not being applied for the sake of 'faster speeds'.
"If our children get cancer or become sterile in the future, could we really use 'faster internet speeds' as justification when they ask us why we did not oppose the 5G rollout?"