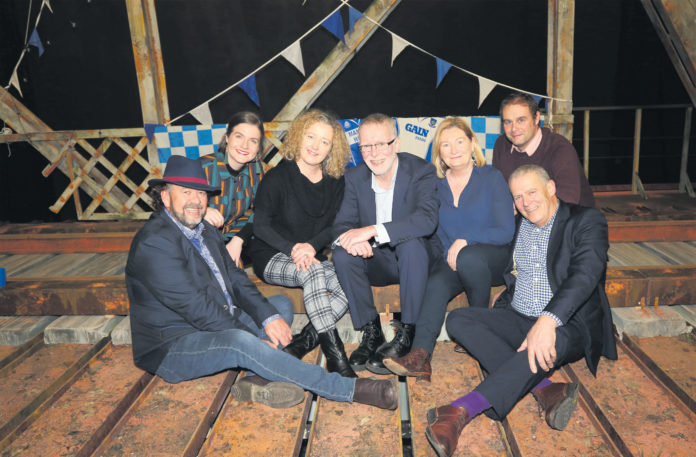 https://issuu.com/voicemedia6/docs/waterford_today_31-07-2019_alt
OLD friends and colleagues got together to wish a fond farewell to Spraoi Director TV Honan who is standing down after 25 years' service on the Board of Garter Lane Arts Centre.
He was instrumental in many changes and progressions at the arts centre, including the entire refurbishment of the theatre in 2006 and the recently installed DCP (Digital Cinema Projector).
Mr Honan has worked professionally in the arts since 1989 and was one of the founding members of Spraoi.
He has also served as a member of the Arts Council, the Cultural Relations Committee at the Department of Foreign Affairs, and Waterford City Development Board. He played a lead-role in the development and construction of Spraoi's studio complex.
He has advised numerous local authorities and public bodies on arts policy.