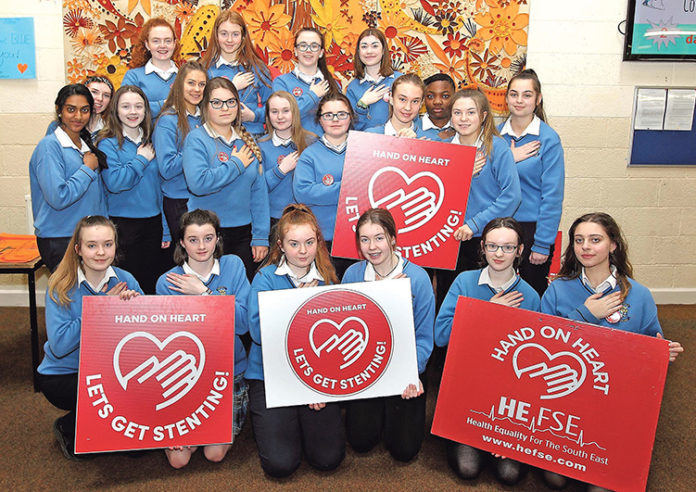 TRANSITION year students at the Mercy Secondary School showed their design talents on St Valentine's Day – and their political awareness.
They designed cards which they sent Taoiseach Leo Varadkar to remind him of the need for increased cardiac services and 24/7 emergency cardiac access for all citizens in the South East.
Members of the Hand On Heart group were at the school to support the students' campaign.
Matt Shanahan, chair and PRO of Health Equality for the South East (HEFSE), was there with HEFSE members Dr Luke Clogher and business woman Margaret Fleming.
The invitation was extended by transition year teacher Aoife Byrne who is passionate about child empowerment and social inclusion and showed great support to the children's initiative.
Matt Shanahan expressed high praise for the inventiveness and initiative of the transition year girls who have shown themselves "engaged, involved and proactive on the issue of 24/7".
They are a credit to their school and community as well as their families