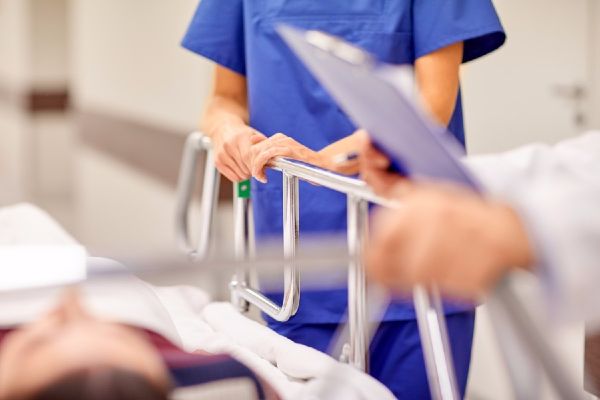 https://issuu.com/voicemedia6/docs/waterford_today_31-07-2019_alt
A COUNCILLOR has cast doubt on the official figures for people waiting on trollies at University Hospital Waterford (UHW).
"It is a disgrace that we have 72 empty hospital beds in the new Dunmore Wing whilst creative accountancy is being played with patients on trolleys," said Fianna Fáil's Eddie Mulligan.
He said University Hospital Limerick had 43 per cent more staff than UHW for similar bed numbers and University Hospital Cork was better funded.
"On a recent visit to the Emergency Department at UHW, I counted 20 patients in trolleys in the corridors and was shocked at the total absence of respect and dignity for patients at a tragic time in their health," the councillor said in a statement.
total absence of respect and dignity for patients
"I was infuriated to learn that casualties can actually arrive by ambulance and the ambulances and paramedics are stacked at the door until the Emergency Department staff can get to them, depending on the severity of the illness or trauma."
CATH LAB:
Sinn Féin TD David Cullinane has welcomed a commitment from the Minister for Health to lodge a planning application for the construction of a second Cath Lab at UHW through the HSE by the end of the month.
He said this represents a major step forward but that there is a long way to go.
important  that promises made are promises delivered
Speaking following a meeting with the minister, Mr Cullinane said: "I welcome the announcement today that a planning application to build the second Cath Lab at UHW will be lodged before the end of the month. This will allow the HSE to swiftly move to tendering stage with construction starting next year. It is important now that promises made are promises delivered and that timelines set are timelines met.
"The delivery of a second Cath Lab will reduce wait times for diagnostic assessments and routine cardiac procedures. The decision on provision of 24/7 PPCI at UHW will be made at the end of the year following the publication of a report from the National Review Panel into Cardiac Care.
" As always Ministerial promises must be judged by how swiftly they deliver. I will keep pressing this issue."