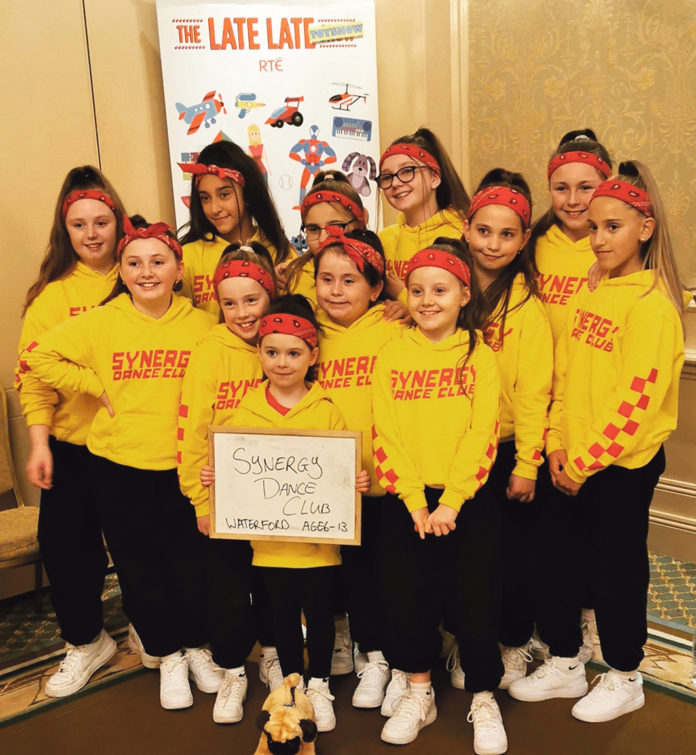 https://issuu.com/voicemedia6/docs/waterford_today_31-07-2019_alt
YOUNG dancers from a Waterford club have won the chance to perform on the Late Late Toy Show, the biggest television entertainment event of the year.
The Synergy Dance Club was chosen from more than 5,000 applicants. The field was narrowed to more than 200 acts who were auditioned in Cork. All the children in our picture will represent Synergy on the November 29 show along with Corah Power (10) who was on holiday during the audition but is a huge part of the group.
The Synergy Dance Club, based on the Park Road in Waterford city, offers a wide range of hip-hop styles for anyone with a passion for dance. Enrollment will open again in January for ages ranging from 5 to 20.
The owner, Nicole Green, can be contacted through the Synergy Dance Club Facebook page.