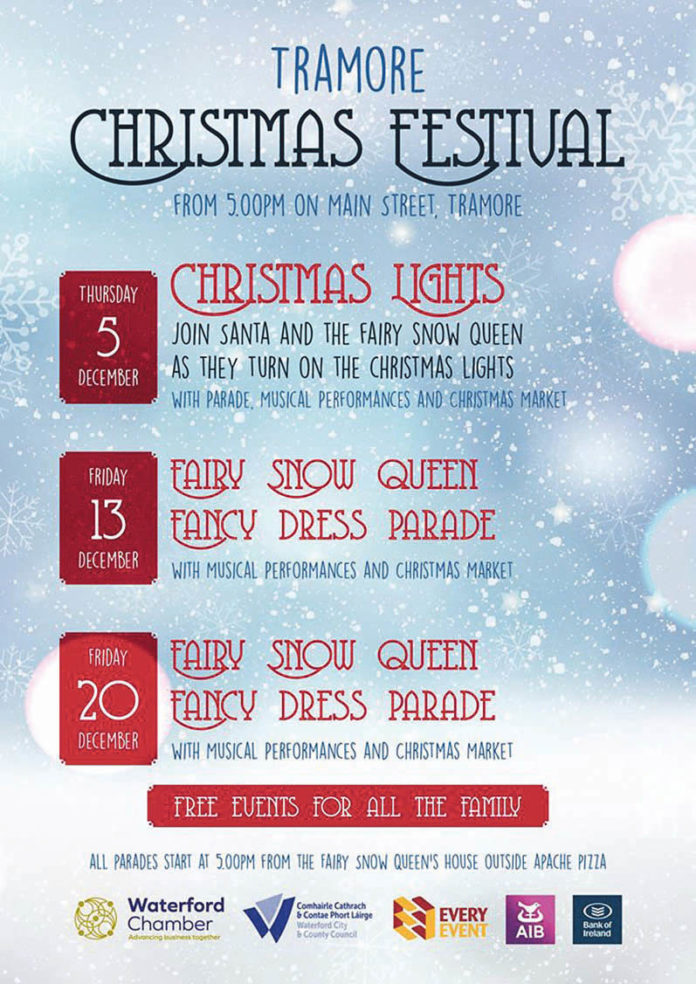 https://issuu.com/voicemedia6/docs/waterford_today_31-07-2019_alt
Tramore is set to sparkle this Christmas! From Thursday 5th December the Christmas lights will brighten up the town and Santa and the Fairy Snow Queen will be there to enjoy the atmosphere, the musical performances as well as the Christmas Market.
Gather at the Fairy Snow Queen's House outside Apache Pizza on Thursday, December 5th and follow her and her special friends down Main Street at 5pm in search of Santa, because we really need him to turn on the Christmas lights!
There will be musical performances and a fabulous Christmas market on Queen Street, plus more.
Santa will be too busy to join us on December 13th and 20th but don't worry, the Fairy Snow Queen and her friends will still be there to lead us in song down Main Street and don't forget to look out for the fairies in the windows on your way!
This event is being run by Waterford Chamber, in association with Waterford City & County Council.
These are free events for all the family to enjoy!