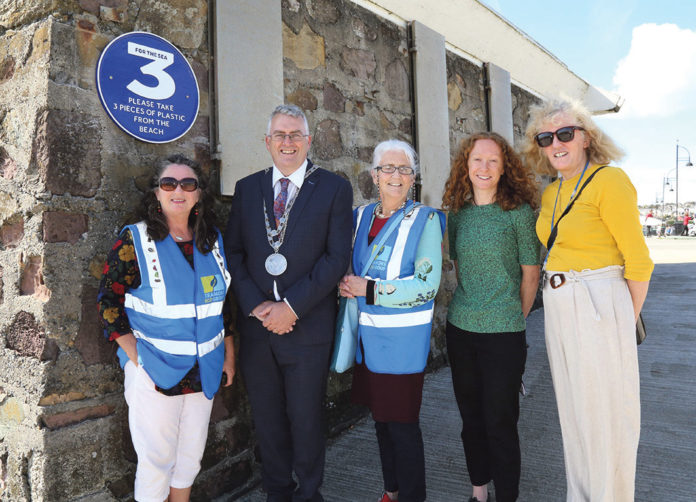 https://issuu.com/voicemedia6/docs/waterford_today_31-07-2019_alt
WATERFORD'S mayor, John Pratt, has launched a Take 3 for the Sea litter initiative in Tramore.
It asks everyone to take action against coastal litter by bringing three pieces of litter from the beach, stream or countryside and putting them in a bin.
The campaign focuses particularly on plastic pollution. A teachers' handbook has been developed to help primary and secondary school teachers to explore the issues with their class. It is available online at www.waterfordcouncil.ie.
Meanwhile, a new group, aimed at helping Tramore transition to a low carbon future, is set to hold a brainstorming workshop in the Coastguard Cultural Centre on Thursday at 7pm.
Zero Carbon Tramore hopes the public will attend and contribute ideas.
All set for clean sweep of our lovely beaches
MORE than 200 volunteers have signed up to clean Waterford's beaches. It is part of the Big Beach Clean which, in turn, is part of the Clean Coasts programme. Worldwide it will involve more than a million volunteers and last year they removed 10.6 million kilograms of rubbish.
The Waterford beaches to be cleaned are at Ardmore, Tramore, Dungarvan and Saleens strand. The volunteer efforts are being sponsored by Cullen Allen and Colum O' Sullivan of Cully and Sully foods fame.
The beachcleans will take place from from September 20 to 22.
If you want to get involved see cleancoasts.org/our-initiatives/big-beach-clean/
This year volunteers are being asked to record the types of litter they collect to give a better understanding of what is in our oceans and how to tackle the problem.