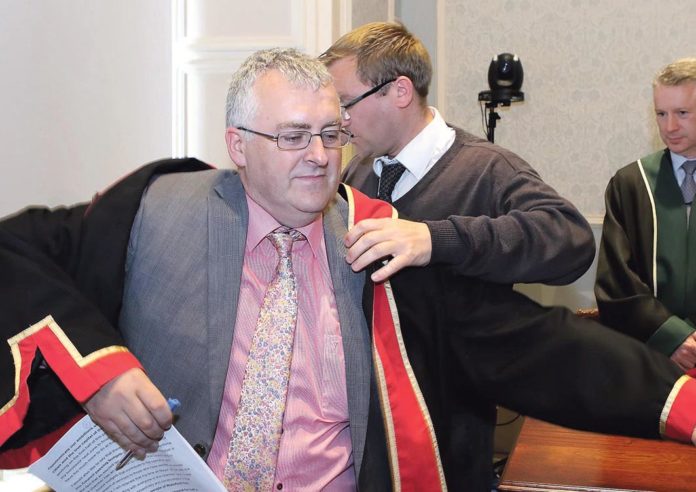 THE grip of the two big parties on Waterford City and County council is being challenged by a "progressive alliance" .
Labour, the Green Party, Sinn Féin and independents joined forces after Fine Gael and Fianna Fáil refused to operate the D'Hondt system. The system, which was used to distribute places on Northern Ireland's power-sharing executive, allocates positions such as mayor in proportion to the seats each party has won. Labour's Seamus Ryan was elected deputy mayor.
The new alliance flexed its muscles at last week's council meeting when the three parties and five independents combined to elect Labour's John Pratt as mayor.
And the new mayor hit out at Fine Gael and Fianna Fail for their lack of co-operation.
"As the Labour Party we were constantly trying to get everyone involved to make this an all-inclusive council," he said after a stormy meeting.
absolutely disgraceful
There were heckles when Mr Pratt defeated a challenge from Fine Gael's Damien Geoghegan, who had been supported by Fianna Fáil.
The new mayor said he was "very, very disgusted" at the "childish" heckling.
He said it had marred "one of the proudest days of my life".
"I hope people see it for it is, it's just absolutely disgraceful," he said.
Sinn Féin, in a statement, said it was "the lead party in a new Progressive Alliance with Labour, the Greens, and Independents".
Councillor Conor McGuinness said he looked forward to "working with my new colleagues in progressing the development of our city and county".
Sinn Féin Councillor Breda Brennan has been elected mayor of Waterford City Metropolitan District. She said she would use her term "to promote all of Waterford and all that it has to offer".