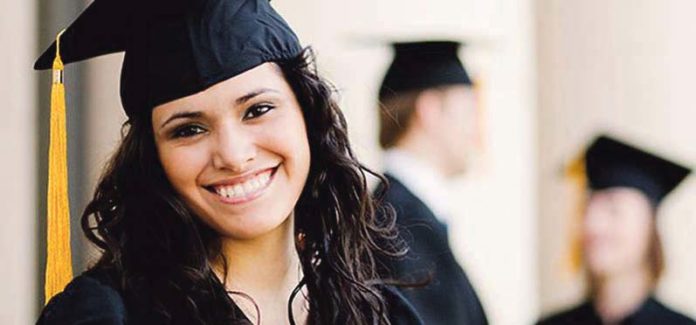 https://issuu.com/voicemedia6/docs/waterford_today_31-07-2019_alt
THERE has been a significant increase in students doing part-time courses at Waterford Institute of Technology (WIT). The number doing part-time and online courses stands at 1650 , a 28% increase on last year.
Neil Quinlan, Head of the Department of Lifelong Learning says more adult learners and employers see the value in continuous learning. He said it was not too late to inquire about courses starting next month.
WIT has added four full-time courses to the CAO's 'available places' for a September start. People who have not already applied to the CAO, as well as existing applicants, have the opportunity to apply to start next month.
ideal for those who have courses in the wrong order of preference on their CAO list
The courses WIT is offering are the two-year Higher Cert in Business (level 6), the three year Bachelor of Arts (Hons) (level 8), the four-year honours degree in Engineering (Common Entry) (level 8), and the three-year BSc in Information Technology (level 7).
Dr Derek O'Byrne, Registrar and Vice President for Academic Affairs, said the CAO's Available Places scheme is ideal for those who have courses in the wrong order of preference on their CAO list. He recommends that applicants considering a course on available places should take the time to decide that one of the courses on offer is the right choice for them.
Available places applicants should phone WIT directly before applying. The Ask WIT helpline is open weekdays 9.30-5 up to Friday, 23 August 2019. Telephone: 051 834176 / 051 834177.
COSTLY: Green Party councillor Marc Ó Cathasaigh has criticised comments made by Minister of Education Joe McHugh that 'there are regional options' for students who can't afford the cost of living away from home to attend the university course of their choice.
Mr Ó Cathasaigh said these comments were made in a week where first-year students across the South East were scrambling to find college accommodation having received their Leaving Cert results.
He said: "There's no doubt that WIT is an excellent third level institution, but it doesn't offer the full range of courses that would be available in many of our other cities. Our future doctors, teachers, arts graduates; all have to travel to access these courses elsewhere. It's not good enough for the minister to suggest that our young people curtail their hopes and dreams due to his government's failures."