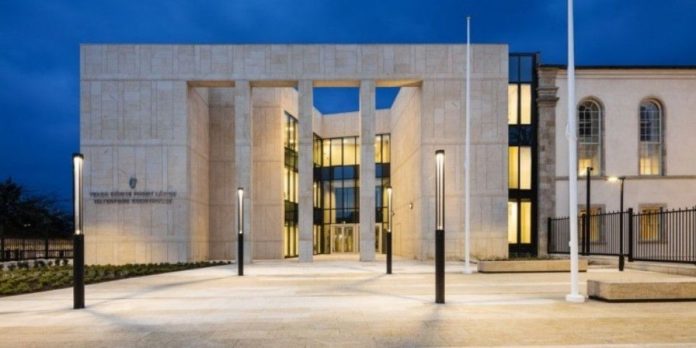 https://issuu.com/voicemedia6/docs/waterford_today_31-07-2019_alt
LEGAL history was made in Waterford on Monday when the Supreme Court, in a session, partly televised, decided to refer a number of issues to the European Court of Justice.
They relate to phone data retention and are crucial to Graham Dwyer's appeal against his conviction in 2015 for the murder of Elaine O'Hara.
It was the first sitting of the court in Waterford.
magnificent remodelled and extended courthouse
Before the start of business Chief Justice Frank Clarke praised the "magnificent remodelled and extended courthouse".
In conjunction with the visit, the Chief Justice laid a wreath at the bust of John J. Hearne on Monday afternoon.
In the evening, Mr Justice O'Donnell presented a talk on 'The Irish Constitutional Tradition: today's memory, tomorrow's dream' in the Garden Room of the Medieval Museum.
Yesterday (Tues) Chief Justice Clarke, visited St. Brigid's Family and Community Centre in Ballybricken.