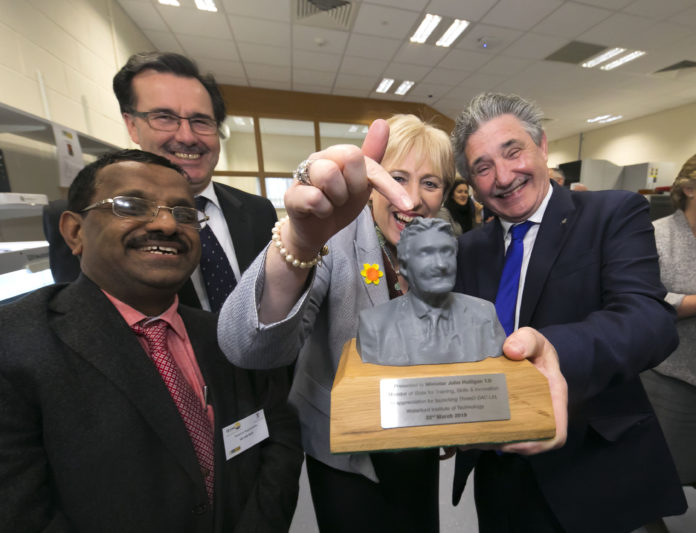 IF you are an entrepreneur with a bright idea, an event in Waterford next month could make your dream come true.
The 54-hour Startup Weekend challenge will give complete strangers the chance to band together and bring an idea from start-up to viable product in just a few days.
Startup Weekend Waterford , from April 5 to 7, will challenge all sorts of people – from entrepreneurs to developers, designers, students and professionals looking to switch careers – to try their hand at start-up life.
There will be knowledgeable and successful entrepreneurs in attendance to inspire, share and mentor each team throughout the weekend.
The Startup Weekend will be held at Bank of Ireland's Workbench in Waterford city. The event is sponsored and organised by Google for Entrepreneurs, South East BIC, Bank of Ireland and Crystal Valley Tech.
"It is very exciting to be hosting Startup Weekend in our new Workbench on the Quay, where entrepreneurs and creative minds will aim to find the inspiration to help launch their bright ideas and meet people to partner with in bringing these ideas to life," said Bank of Ireland's Pamela Pim.
"Bank of Ireland is delighted to be on board from the start of this innovative programme and we look forward to welcoming the participants in April."
LAUNCH: Enterprise Minister Heather Humphreys has launched 3DWIT, an initiative of the South Eastern Applied Materials team at Waterford Institute of Technology.
The new company will support industry needs in the high potential and fast growing field of Additive Manufacturing.
3DWIT activities include training, development of standards and provision of product/prototype development services for the manufacturing sector.