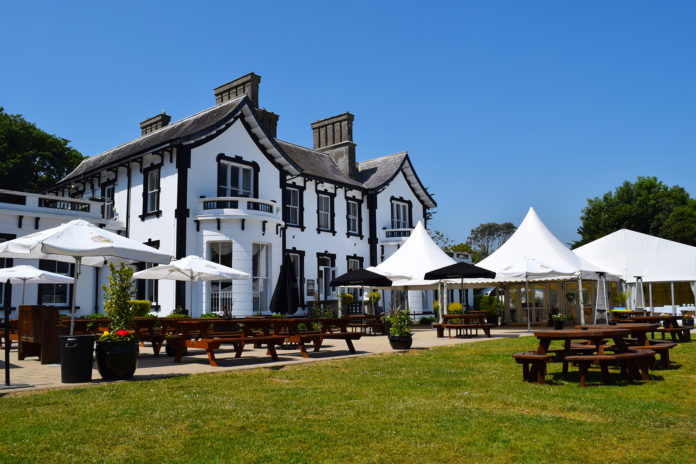 Many of you will remember The Royal Showband, one of Ireland's most famous showbands hailing from Waterford in the 1960s. Gerry Cullen, their pianist, travelled the world with the band. He met Elvis, and the Beatles once supported them.
However, with the passage of time, Gerry admits he didn't take care of himself and a couple of years ago ended up in UHW, gravely ill. He was told he would no longer be able to live alone and Bridget Roche, the manager of The Holy Ghost Residential Home in the Cork Road in Waterford, went to visit him in Ardkeen.
Gerry admits he had a horror of "old folks homes" – a preconception he now very happily admits could not be further from the reality of his life in The Holy Ghost. He has his own en suite room and is extremely well cared for by the "wonderful" staff and nurses. He joins his fellow residents in the dining room for meals and can avail of the regular entertainment whenever he wants.
He is also free to come and go to meet up with friends in town, or pop out to The Haven to catch up with the Dunmore East gossip, where he lived for several years before moving into "The City".
Gerry has been a Haven regular for many, many years, indeed from a time when the Ballantynes' owned the hotel, before the late, great John Kelly and his wife Jean took over in 1964. He and John were great friends and Gerry has fond memories of their times together. These days it is John's son Paul who is running the hotel, and the friendship Gerry had with Paul's father has moved on a generation.
During one of these visits to Dunmore and a chance meeting with old friend Tony Comerford of Brass & Co, Gerry hatched a plan to try to repay The Holy Ghost, without which he readily admits he would not be alive.
So on Tuesday 23rd, July Gerry will host an evening of food, fun and entertainment at The Haven. The Prosecco reception from 6pm will be followed by a delicious three-course dinner and a spectacular evening of entertainment by Brass & Co. There will be a free bus, courtesy of Comeragh Coaches with pickups at 5.30pm and approx 6.15pm in Parnell Street, opposite Rapid Cabs, returning at the end of the night. (First come, first served).
Tickets are amazing value at €30 and all involved have offered their services completely free with ALL proceeds will go to The Holy Ghost Residential Home which relies on charitable donations to keep it's doors open.
Tickets are limited and can be bought from The Holy Ghost by calling Bridget Roche on 087 608 5960 or from The Haven on 051 383 150.