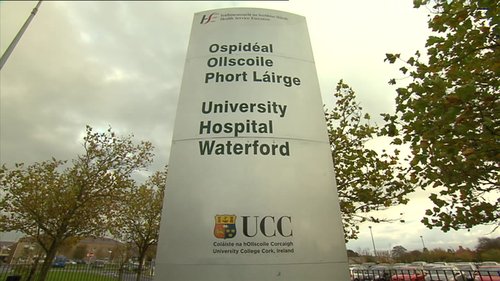 https://issuu.com/voicemedia6/docs/waterford_today_31-07-2019_alt
THE President of the High Court has struck off a radiographer who had worked at University Hospital Waterford (UHW) after being satisfied she is "simply a danger to the public" due to her "substandard" knowledge of the basics of radiography and lack of insight into the dangers of such.
radiographer simply a danger to the public
Mr Justice Peter Kelly said the case of Kashimbo Musonda, who worked for a short period in 2017 UHW before she was let go, once again underlined his concerns about the procedures for recruiting professionals to work in hospitals throughout the country.
The court heard Ms Musonda had to be registered to practice here in 2016 on foot of a 2006 letter from the Department of Health recognising her diploma in diagnostic radiography secured in 2005 in Zambia.
Questions must be asked
She was later recruited through the HSE's national recruitment service to work at UHW.
The judge said there "must be questions" about how recruitment policy and procedures could give rise to the employment of someone "so lacking in basic skills" as to be let go within two and a half weeks of her employment at the hospital.
Concerns about the recruitment
He previously raised concerns about the recruitment of certain junior hospital doctors who lacked knowledge of the very basics of anatomy and procedures, he noted.
Mr Justice Kelly said the procedure for dealing with allegations of misconduct and poor performance under the Health and Social Care Professionals Act was "entirely cumbersome" involving three hearings before three different bodies at huge costs before any application to the High Court.
"It is legislation that badly needs to be revisited and streamlined," he said.
In granting an application for orders confirming that Ms Musonda be struck off, he also ordered the relevant authorities in Zambia and Botswana, where she previously worked, be notified of the court's order.