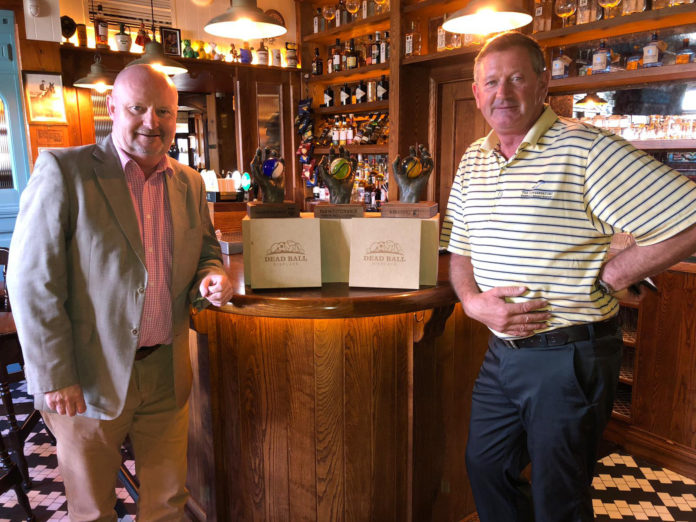 https://issuu.com/voicemedia6/docs/waterford_today_31-07-2019_alt
Well known local Derek Grace of Deadball Displays paid a visit to John Brennan, proprietor of the Uluru Bar & Restaurant  at the Uluru as John was taking delivery of a trio of fabulous bronze cast hands holding glass sliotars for the Uluru and also for his Daniel O'Connell's Bar & Restaurant in Washington DC.
With 300 years of glass blowing and a world renowned history of craftsmanship in Waterford it's no coincidence that these fabulous pieces are fashioned from glass.
As well as the examples pictured here Deadball Displays can develop custom glass commemorative pieces for many sports including hurling, soccer, Gaelic football, rugby, American football and baseball. They also create bespoke custom sports display cabinets and individual glass pieces that are one of a kind and give any workplace or business a real sense of heritage and impact.
Pictured here is the first Tri-Colour Glass Sliotar as well as Waterford and Kilkenny sliotars.
Contact [email protected] for further information.