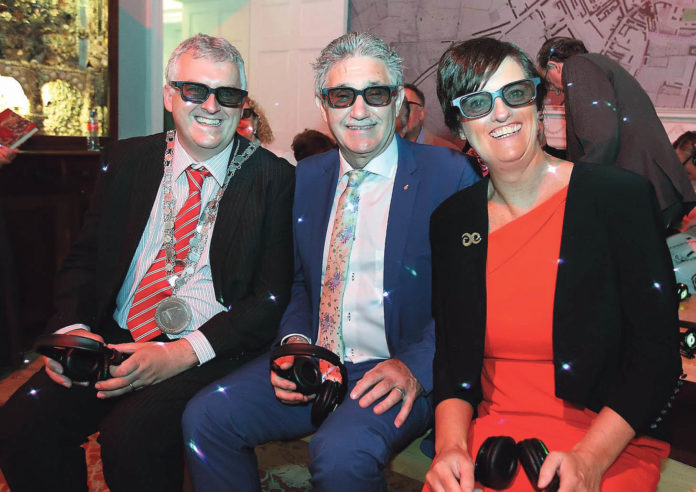 https://issuu.com/voicemedia6/docs/waterford_today_31-07-2019_alt
THE Bishop's Palace has become home to an original and innovative visitor experience on early glassmaking in Waterford.
The new re-enactor tour is being led by Susannah Penrose, granddaughter of one of the original founders of the Penrose Glass Factory.  Her mother, Elizabeth Penrose's beautiful shell cabinet, featuring a menagerie of delicate glass animals, was returned to Waterford City in 2014 and now forms the centre piece of the exhibition.
The museum itself has been revamped in recent weeks, with new installations of
delicate glassware, fine silver and exotic porcelain, to give visitors a real taste of the wealth and finery of upper-class eighteenth-century living.
The finale of the tour features a seventeen minute 4D presentation which takes visitors on a journey across the history of glassmaking in Waterford.
The exhibition was officially opened by John Halligan, Minister of State
for Training and Skills.