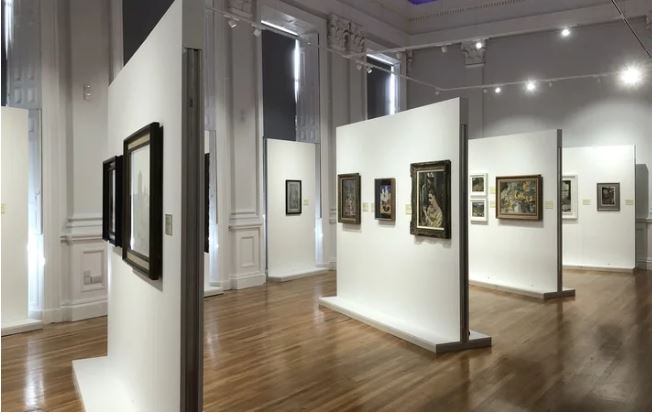 https://issuu.com/voicemedia6/docs/waterford_today_31-07-2019_alt
THE new Waterford Gallery of Art will open for its first public event at the forthcoming Imagine Arts  Festival.
On Saturday, October 26th from 3.30-4.30pm there will be a free tour of the new gallery at its premises on 31 and 32 O'Connell Street, guided by the curator of the wonderful works from the Municipal Collection, Dr Eimear O'Connor.
An honorary member of the Royal Hibernian Academy, Dr O'Connor will offer a highly informative tour and viewing of a selection of this collection in its new and permanent home, the first time that the collection will be housed together.
There are many events on offer for the 18th annual Imagine Arts Festival including a Retrospective exhibition of Rosemary Higbee at GOMA Gallery.
Higbee was born in India in 1923.  She moved to Ireland in 1973, lecturing in art in Waterford.  Her family had originally come from Gracedieu, Waterford City.
Influenced by the work of Picasso, Braque, Matisse and Bonnard, Rosemary Higbee used brushes, palette knives and fingers to create her work.