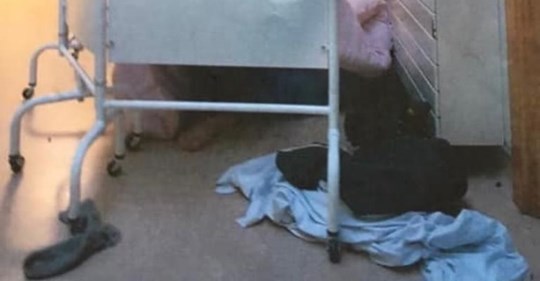 https://issuu.com/voicemedia6/docs/waterford_today_31-07-2019_alt
WATERFORD University Hospital has suffered since it was included in the South-South West Hospital Group. The extent of the neglect has been set out in a hard-hitting letter to the Taoiseach, Leo Varadkar, and Health Minister, Simon Harris.
It comes from Hilary O'Neill, Chairperson of the South East Patient Advocacy Group.
She said that since UHW has been aligned in the group with Cork University Hospital (CUH) it has been stripped of funding for many vital services.
like something you would see in a war-torn country
Ms O'Neill's letter was prompted by the scandal of overcrowding in the UHW psychiatric unit, with pictures showing patients lying on the floor surrounded by screens. But she also referred to:
Lack of 24/7 cardiac care.
An emergency department "that is like something you would see in a war-torn country".
A mortuary unit "that is completely unfit for purpose.
Patients "sleeping on floors and chairs in waiting rooms and corridors in what was once one of the best functioning hospitals in the country".
Ms O'Neill claimed that "since 2012 the Department of Health and the HSE, by aligning us with CUH, has systematically stripped UHW of funding for many other vital services".
Referring to the latest revelations she said: "We now have a Department of Psychiatry in absolute crisis because of lack of funding, with what can only be described as inhumane conditions putting the safety of both vulnerable patients and staff at risk every single day."
systematically denying the people of the southeast access to safe services
And she continued: "You and your government colleagues with the assistance of FF, aided and abetted by senior civil servants in the DOH, have created this mess and you are systematically denying the people of the southeast access to safe services at their regional hospital, especially life-saving 24/7 cardiac care.
"But we say enough is enough now. Every person who dies needlessly because of your failure to fund vital services is more blood on your hands. It is time you faced these facts and took responsibility for your actions."
enough is enough now
Michael Hayes, industrial relations officer with the Psychiatric Nurses Association said that at one stage last week there were 54 patients in the 44-bed psychiatric unit. Another seven patients were sent to the private St Patrick's mental health services in Dublin and three more to Kilkenny. He said there were five patients sleeping on chairs and it was impossible to deliver proper care at the unit.
The Psychiatric Nurses Association is organising a protest rally outside the hospital on Friday. A large crowd is expected at the rally which will be attended by the PNA's general secretary Peter Hughes and several union officials.