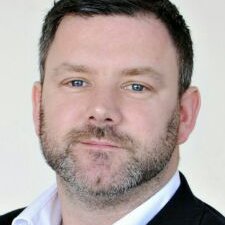 https://issuu.com/voicemedia6/docs/waterford_today_31-07-2019_alt
LOCAL election candidate Brendan Byrne wants Waterford City Manager Michael Walsh to bring in free car parking for elderly motorists who fall outside the Blue Badge disability scheme within the city and county.
Mr Byrne has submitted a document, entitled 'Provisions to Accommodate Elderly Motorists', to City Hall with supporting letters calling for the implementation of the scheme.
"The scheme is an advocacy provision provided by city councils to meet the need to protect our most vulnerable in society specifically in respect of elderly motorists, whilst simultaneously promoting greater access to city and town centres, promoting greater independence, greater community integration, underpinned by the values of decency and respect," Mr Byrne said.
The election hopeful said that, notwithstanding other medical issues or restrictions, 4,235 people living in Waterford with a driver licence are over the age of 70.
"We need to cater for this vulnerable group of people"Mr Byrne said.