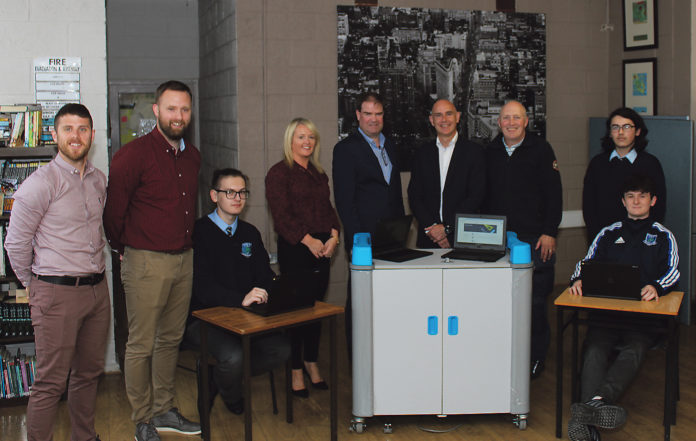 https://issuu.com/voicemedia6/docs/waterford_today_31-07-2019_alt
BAUSCH + Lomb has sponsored a mobile computer system for Mount Sion CBS Secondary School, which allows classrooms, other than the school's two permanent computer rooms, to operate as high technology learning centres.
New principal at Mount Sion, Edward Kennedy, said he was very pleased to see the formal launch of the new partnership with Bausch + Lomb.
"I have been involved in similar programmes with other companies and I am acutely aware of the many benefits that it will have for the students," said Mr Kennedy.