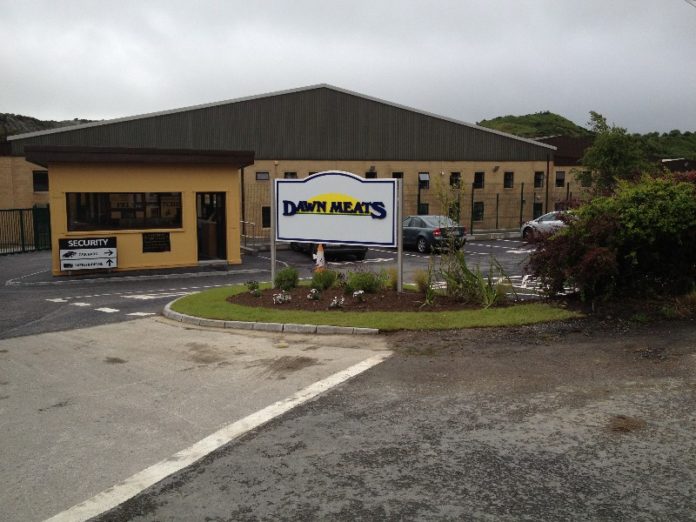 https://issuu.com/voicemedia6/docs/waterford_today_31-07-2019_alt
SOME 150 staff at local meat processors are to be temporarily laid off unless talks can resolve the dispute which has seen farmers protesting outside more than 20 factories across the country.
They are unhappy with the low prices they are getting for their stock. The protests have had a big impact on meat processing at the factories which include Dawn Meats at Granagh and ABP in Ferrybank.
It was announced last Friday that the pickets had been called off after Agriculture Minister Michael Creed invited all sides to talks.
some progress has been made
The Beef Plan Movement, which had been co-ordinating the protests, and Meat Industry Ireland (MII), accepted the invitation and entered into talks on Monday. They adjourned early on Tuesday morning with sources saying "some progress has been made". But the threat of layoffs remained.
The owners of meat factories said they had already been forced to lay off some employees and there would be more layoffs if the protests continue.
Meat Industry Ireland said it was prepared to take legal action over the blockades. It said the factories had been left with no other choice than to seek legal remedy in an effort to prevent further damage to the beef industry.
MII welcomed the talks. "These protests had brought beef processing to a virtual standstill in the country, causing significant disruption in the beef trade and also led to temporary staff layoffs," an MII statement said.
heavy-handed tactics
The Beef Plan Movement accused MII of "heavy-handed tactics … through the introduction of legal proceedings that could ultimately end up in the High Court." It warned "If we are not satisfied that sufficient progress is being made we will leave the talks and resume our protests."
ICSA president, Waterford farmer Edmond Phelan, said all parties should now focus their attention on delivering a long overdue overhaul of the beef sector in this country.
Local politicians welcomed the talks. Sinn Féin TD David Cullinane said the minister "must work with Sinn Féin and others in bringing forward measures that protect our family farms, that ensure that farmers secure fair prices."
Fianna Fáil TD Mary Butler said farming communities were feeling abandoned. "There is a real fear among farmers," she said. "They are worried as the school year returns how they will fund books and uniforms for their children. They have fears as to how they will earn a living in the next year."