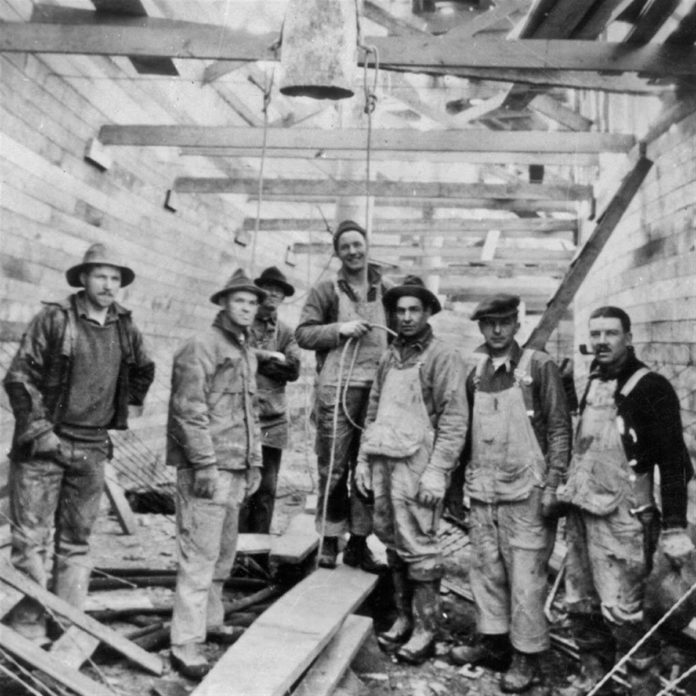 https://issuu.com/voicemedia6/docs/waterford_today_31-07-2019_alt
ONE hundred and 50 years ago this year a 22-year-old Scottish bricklayer named Robert McAlpine – the man who was to build the Waterford-Rosslare Railway – seeing no future in working for a wage, sought and won his first contract, the repair of a mine chimney, for a fee of two pounds and nine shillings, about €2.80.
This was quickly followed by the re-building of a wall, which paid three pounds and 15 shillings. In later life Robert claimed that, in his twenties, he was able to lay 2,000 bricks a day, 'fed' by two labourers.
By 1883 he felt capable of building their first European factory, on a 43-acre site seven miles west of Glasgow, for the hugely successful American Singer Sewing Machine Company for a fee of £300,000.
Two decades later, in addition to its Scottish contracts, the firm of Robert McAlpine & Sons were also building the Waterford-Rosslare Railway in Ireland. Robert's third son, Malcolm, oversaw its construction.
His motor car was registered in the Irish Motor Directory of 1904 at an address given as 'Balloughton House, Bannow, Co. Wexford' – one of only 88 cars and 61 cycles listed for the county.
During the lengthy construction of the Waterford-Rosslare Line McAlpine's company built on contacts made then to attract a lot of Irish labour between the wars, hence the monicker McAlpine's Fusiliers, made famous in the song by the late Ronnie Drew.
A number of the Irish men rose to foreman and manager status and this rightly encouraged further Irish recruitment at labourer and craftsman level.
take it or leave it!
On one occasion, Welsh labourers on a McAlpine contract went on strike because they'd heard the Irish were receiving higher wages. The then Sir Malcolm called a mass meeting to address the strikers.
With his Irish operators standing on the platform behind him, he told the strikers: "When you can operate the machinery, repair it, dismantle it, oversee its transport to the next site and erect it again, you'll get more money. Until then, you can take it or leave it!"
The firm giving the Irish 'the start' became legend:
Britain's construction industry, including John Laing and George Wimpey was then the largest single employer of Irish male migrant labour.
The total stood at around 200,000 men in the 1960s.