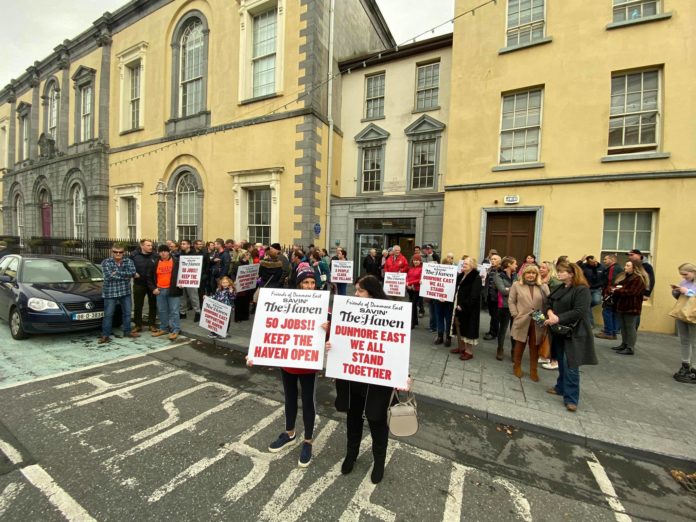 https://issuu.com/voicemedia6/docs/waterford_today_31-07-2019_alt
A GROUP of up to 70 people, calling themselves "Friends of Dunmore East', held a peaceful protest outside City Hall last week against the council's decision to refuse permission to the Haven Hotel's retention of a marquee outside the hotel.
Holding placards with 'Save 50 Jobs – Keep the Haven open', the protestors were out in support of the hotel and the Kelly family who operate it.
we don't want to be pushed around
"The Haven Hotel's tourist business, and in particular its large wedding business, is a huge economic driver for the rest of Dunmore East," said Michael Power, a butcher from the village.
"We're here today to show the council that we don't want to be pushed around. The Haven and the Kelly family should be allowed to continue to do business as they have been doing."
Fisherman and amateur archaeologist Noel McDonagh said that the Haven brought "about €6 million to the area every year".