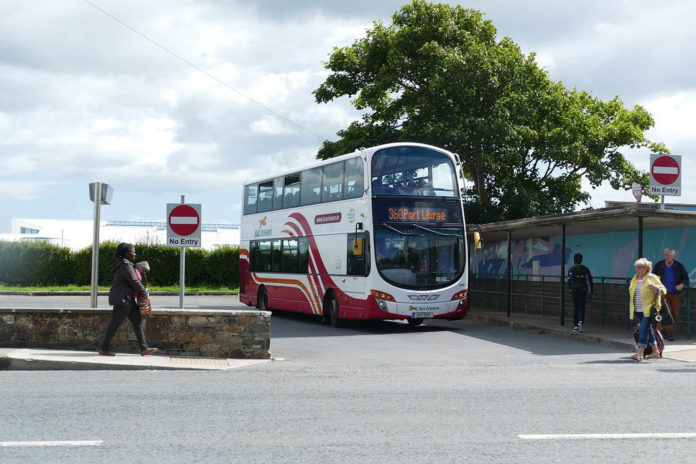 https://issuu.com/voicemedia6/docs/waterford_today_31-07-2019_alt
A POLITICAL party is asking Bus Eireann to deliver a Christmas present to Waterford. People Before Profit (PBP) wants the fare between Tramore and the city, and other local routes, reduced to €1 during the month of December.
It says this would encourage people to use public transport to shop in the city centre and would help reduce traffic congestion and carbon emissions.
PBP is writing to the National Transport Authority, Bus Eireann and the Kenneally Bus Company suggesting that Leap cards, or any similar cards, be adjusted to reflect the reduction on all local bus routes for the month of December.
"Local shops, restaurants, cafes, pubs, markets and cultural events would all benefit," the party said in a statement.
increase footfall, stem traffic congestion and reduce the carbon footprint
Fianna Fáil councillor Eddie Mulligan went one better and called for free public transport to be tried in Waterford city.  He pointed to examples in a number of Europeran countries where free transport has been beneficial. He said it would "increase footfall, stem traffic congestion and reduce the carbon footprint."
Cllr Mulligan called for a pilot project and said free public transport "would reduce congestion on feeder routes such as the Dunmore Road, improve traffic movement efficiency, stop car parking issues, reduce wear and tear on roads and provide a vital injection of people for the local economy".
"In the long term, we could learn from the successful funding models being employed in Luxembourg, Tallinn and other worldwide models which are funded by combinations of national and local government funding, rates, local business contributions and commercial sponsorship," he said.
"I will be putting in a motion into council, supported by my colleague Cllr Jason Murphy calling for the council to write to the minister and consider Waterford city for a pilot project."