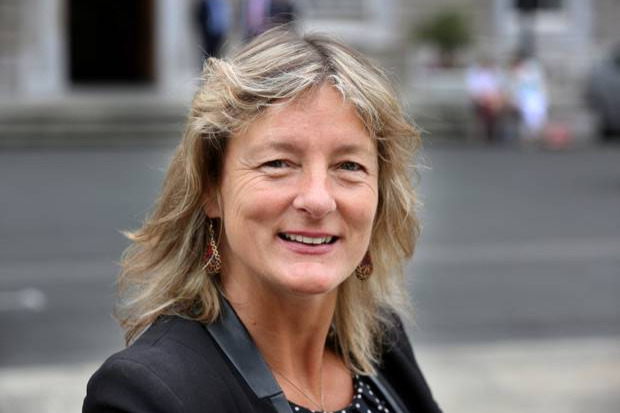 WATERFORD Senator Grace O'Sullivan has promised "not to waste one moment"in her new role as an MEP. The Green Party Senator was elected on the twentieth count in Ireland South after Sinn Féin abandoned a recount.
Ousted MEP Liadh Ní Riada has congratulated Senator O'Sullivan. "I want to warmly congratulate Grace on her election to the European Parliament," she said. "I am happy that the democratic process has delivered the clarity we sought given that the initial difference was so tight."
She said she was "incredibly proud" of her term as an MEP. "I always did my very best to deliver for constituents and to defend Ireland's interests in the European Parliament."
Ms O'Sullivan said she was keen to get straight down to work, linking up with Green Party colleagues from all over Europe.
"I have the fourth seat, the working seat, and I am going to Europe," she said.
"I am going to work very hard on climate action; I give my commitment that I will not waste one moment. I will work as hard as I can for Ireland South. It is time for action: climate action, social diversity action."
Ms O'Sullivan joins Sean Kelly, Billy Kelleher and Mick Wallace as Ireland South's MEPs.
Fine Gael's Deirdre Clune was elected to the fifth seat which only becomes active once Britain leaves the European Union.
Green Party candidate, Saoirse McHugh, is being lined up to contest the Seanad seat vacated by Ms O'Sullivan.
The party is keen to to capitalise on her good showing in the Midlands Northwest European constituency.
Mr Wallace and Ms O'Sullivan were elected some 12 days after the votes were cast. The mammoth election count was briefly slowed by the calling of a recount but, nearly two weeks after votes were cast, the five representatives were finally confirmed.