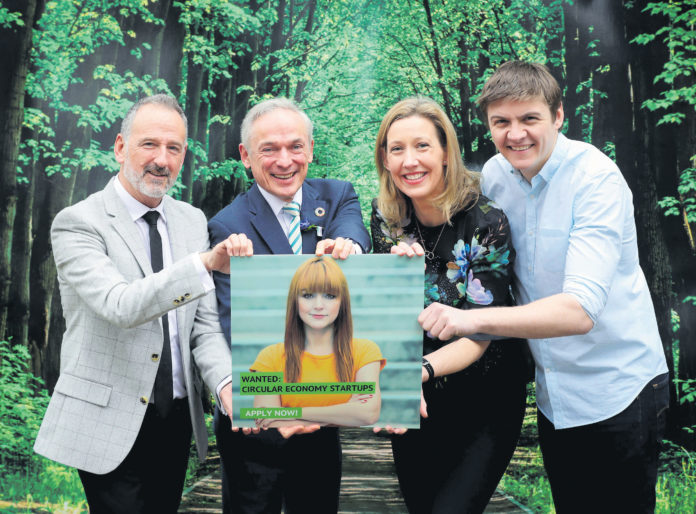 THE Minister for Communications, Climate Action and Environment, Richard Bruton, TD is calling on Waterford start-ups to enter the 2019 Green Alley Awards, Europe's first start-up awards scheme for the circular economy.
The 2019 Green Alley Awards are sponsored by the European Recycling Platform, Ireland's only pan-European compliance scheme for WEEE and Waste Battery compliance. The awards are aimed at all start-ups and young entrepreneurs who have developed a business model in the areas of digital circular economy, recycling and waste prevention.
The business idea must help reduce waste or turn waste into resources. The winner of the Green Alley Award receives a cash prize of €25,000.
Minister Bruton said: "This is a fantastic opportunity for the pioneers who are seizing the enterprise opportunities in a low carbon economy. Transition to a low carbon circular economy will disrupt traditional business models and create new enterprise opportunities. The early innovators will reap rewards. Irish entrepreneurs and enterprise hubs should take up the challenge."
Interested start-ups across Europe can submit their entries by June 25th. In September, six finalists will be selected to take part in the Green Alley Award finals.