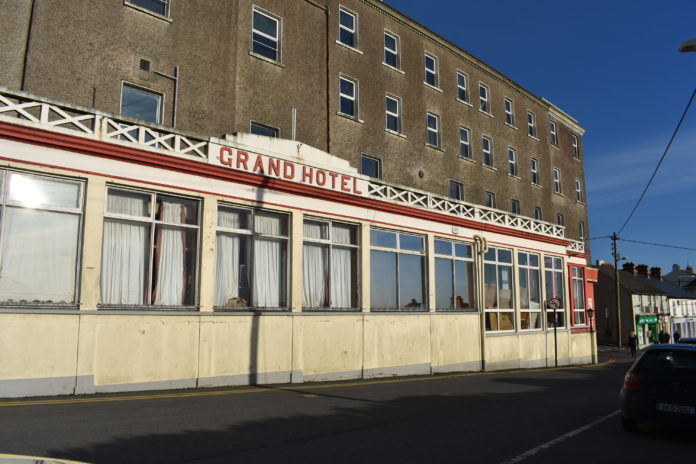 https://issuu.com/voicemedia6/docs/waterford_today_31-07-2019_alt
THE dispute over the derelict Grand Hotel in Tramore is heading for the courts.
Waterford Council has served the owners with a derelict site notice obliging them to carry out remedial work.
The owners have contested the move and Fianna Fáil Councillor Eamon Quinlan has confirmed that a court date has been set for October to try to resolve the stand-off.
"This has been a long time coming" said Cllr Quinlan. "The hotel closed five years ago
and the negative knock on effect to the town's economy is immense."
negative knock on effect
Cllr Quinlan said many groups, both business and community, have been placing local officials under intense pressure about the hotel site.
"We now have to put our faith in the courts," he said. "I am delighted that WCCC has taken the position that from here on out, we intend to fight to restore economically crucial assets across the city and county to operation again.
"This is not just a stance for the public good but is smart business. It is a changed world and we must change with it," he said.