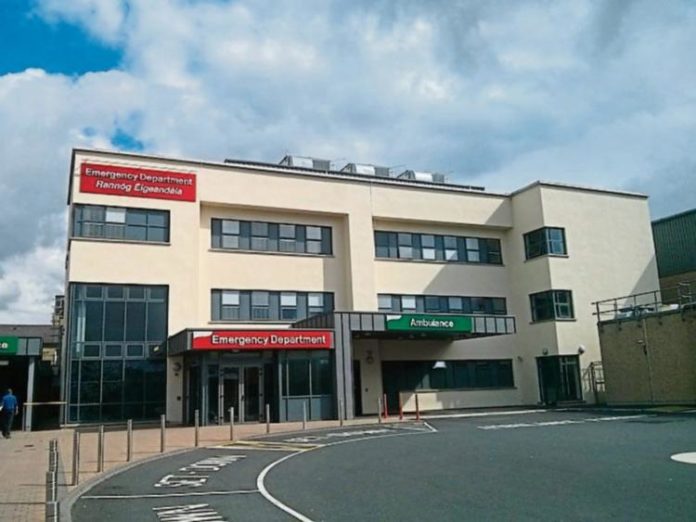 JULY was University Hospital Waterford's worst so far this year for A&E overcrowding, according to the Irish Nurses and Midwives Organisation (INMO), with 590 patients were left waiting for beds at UHW last month, the highest number since November 2017.
January was the only other month in 2019 when more than 500 patients were waiting on trolleys in Waterford. Last month's figure is also up 82% when compared to July of last year when 323 people were waiting on trolleys.
Nationally, 9,439 hospital patients were left waiting for beds last month, the highest ever number recorded in July. The figures are 33% higher than the same month last year.
INMO Director of Industrial Relations Tony Fitzpatrick said: "Each day there are hundreds of patients languishing in corridors, waiting for a hospital bed. Currently, over 700 patients cannot be discharged from hospital. In the meantime, hundreds of frontline nursing and midwifery posts are currently vacant due to the HSE's dysfunctional and bureaucratic employment control processes.
expect increased demands  in winter, but now summer sees patients crammed into corridors on trolleys
"Vital roles across all services, at all grades, in all hospitals are left unfilled. This has direct negative consequences for patients.
"We expect increased demands on the health service in winter, but now summer sees patients crammed into corridors on trolleys," Mr Fitzpatrick said.
Meantime, a social media campaign has been launched by hospital consultants to highlight the increasing waiting times for outpatient appointments. More than 550,000 patients are waiting to see a consultant for an outpatient appointment and a further 70,000 who have been assessed by a consultant are awaiting follow-on treatment.
The #CareCantWait campaign that the Irish Hospital Consultants Association (IHCA) will run over the coming months to urgently highlight the issue.