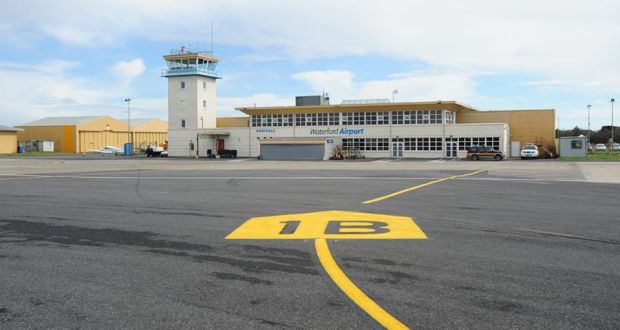 A DECISION is expected soon on the future of Waterford's airport. Metropolitan mayor Joe Kelly says he is confident it will get the €5m government funding needed to make it viable.
Minister of State john Halligan has also stated he is "hopeful" the airport will get the necessary funding.
And Cllr John Cummins, who is on the board of the airport, said he is "looking forward to a positive result which should pave the way for a much brighter future for Waterford Airport in the years ahead".
Cllr Kelly said he had held a productive meeting with Transport Minister Shane Ross to lobby for funding a vital runway extension. The airport board has already secured another €5m investment from private investors and €2m funding from local authorities .
"I met with Minister Ross and impressed upon him the vital need for the runway extension," said Cllr Kelly.
"Minister Ross said that he couldn't give me a guarantee that the funding would be provided, however he told me that he was positively disposed to providing the investment."
A decision on the future of the airport is "near completion", according to the Department of Transport.
The department said that Mr Ross "would go to Government on the matter shortly."
Mr Ross, who commissioned a review of the airport's future, has warned that although the Government wants it "functioning, commercial and viable", it did not want "to create a white elephant".
Waterford City and County Council chief executive Michael Walsh told councillors recently that if the runway extension were given the green light and funding granted by the Government, the airport could be fully operational by the spring of 2020.
Waterford's Fianna Fáil TD Mary Butler said a decision was now needed one way or the other.