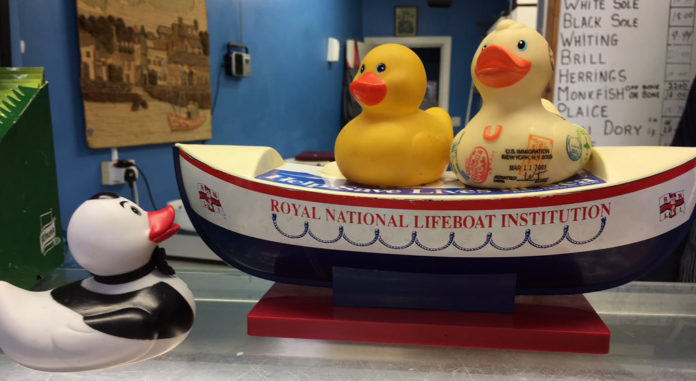 HELVICK Lifeboat's volunteers have got their ducks in a row for Foodfest in Dungarvan.
The rubber ducks will be racing at Davitt's Quay on Saturday, April 27.
The sponsored race, which starts at 2.30, is being run in conjunction with the West Waterford Festival of Food. The money raised will help Helvick Lifeboat Station.
ducks are well into their training regimes
"Our little ducks are well into their training regimes," said RNLI Duck Race organiser RoseAnn Foley.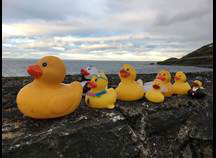 Each duck costs €3, or two for €5, and they can be bought at local businesses and from the RNLI stall near Dungarvan Harbour Sailing Club (DHSC) at the festival. There are 1090 ducks in all, and prizes for big and small ducks.
Austin Flynn, Hon Community Safety Officer with Helvick Lifeboat will conduct a free lifejacket clinic between 1-3pm at the RNLI stall.
And Tomás Walsh will exhibit a photographic collection of local historical significance from the Tomás and Kathleen Walsh Collection in DHSC in aid of the Lifeboat Station.
The exhibition will open at 8pm on Friday April 26 and will run right through the festival.