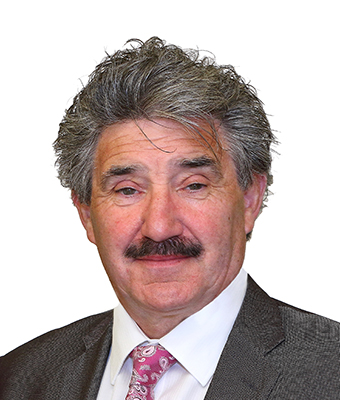 https://issuu.com/voicemedia6/docs/waterford_today_31-07-2019_alt
ONLINE abuse was a contributory factor in junior minister John Halligan's decision not to defend his Waterford seat. He said he had also received death threats and a crown of thorns had been sent to him in the post.
"You get abuse at everything. It's horrendous," Mr Halligan told Damien Tiernan on WLRFM's Deise Today.
"I remember when I led the abortion referendum and same-sex marriage campaigns in Waterford, the stuff that came in on top of me. People were sending letters through my door.
"I had a crown of thorns sent to me in the Dáil that was delivered in a padded packet, all sealed up in an envelope."
Some of the stuff was appalling
Mr Halligan revealed that during the abortion referendum campaign "my daughter was hemmed in a restaurant here in Waterford by some of the Pro-Lifers. Now, they are not all like that, but some of them were really outrageous abusing you, really shouting abuse at you.
"My mother was dead, and they were sending me things like 'If your mother could come up from the grave, what would she think of you now?' Some of the stuff was appalling."
Mr Halligan (65) was first elected to the Dáil in 2011 and was returned in 2016 as a member of the Independent Alliance grouping. He became Minister of State for Training, Skills, Innovation, Research and Development.
I had a crown of thorns sent to me in the Dái
Before the Dáil, Mr Halligan was a member of Waterford City Council having been elected in 1999 for the Workers Party.
His retirement means there are only two TDs running in the four-seat Waterford constituency.
Fine Gael's John Deasy had already announced he would not be running.
Senator Paudie Coffey, who narrowly lost out to Deasy for the final seat in the 2016 general election, announced last December he would not be contesting the election.
Independent councillor Matt Shanahan, who is heavily involved in the campaign for 24/7 cardiac care, is believed to have an an outside chance of a seat.
Labour Party councillor and current Waterford mayor John Pratt and Green Party councillor Marc O'Cathasaigh also hope to be in contention for the fourth seat.
The full field is:
Mary Butler (FF),
Eddie Mulligan (FF),
David Cullinane (SF),
Damien Geoghegan (FG),
John Cummins (FG),
Marc O'Cathasaigh (GP),
John Pratt (Lab),
Una Dunphy (PBP-Sol),
Matt Shanahan (Ind),
Bernadette Philips (Ind),
Ronan Cleary (Renua)