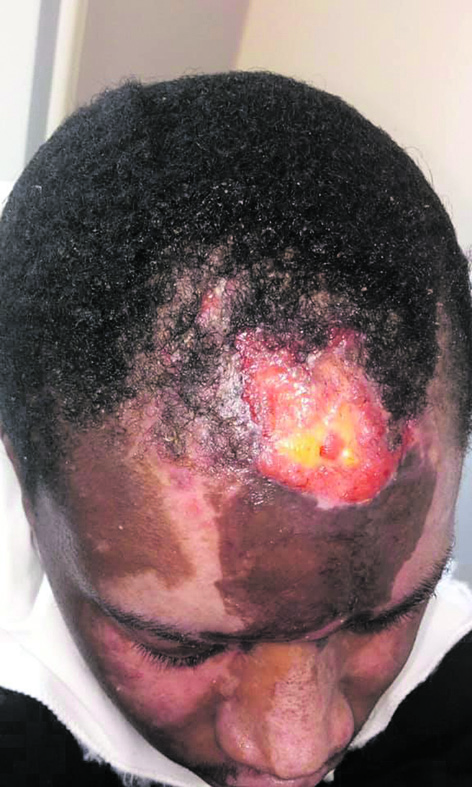 https://issuu.com/voicemedia6/docs/waterford_today_31-07-2019_alt
THE families of the victims injured in the acid attack in Waterford city last year have said they feel let down by the State.
The families of Tega Agberhiere, Padraig O'Sullivan and Oisin Daly Kililea received horrific injuries after they were attacked in the Earlscourt housing estate on the Dunmore Road last April.
In recent days the families were told that a decision by the Director of Public Prosecutions (DPP) not to prosecute those responsible for the attack would be upheld.
Talented sportsman Tega Agberhiere (17) suffered horrific burns to his face and back.  There were initial fears that Tega, who plays football at youth level with Waterford FC, might be left partially blinded after some of the corrosive substance went into his eyes.
ashamed that a country like this there is no equality
The fact Tega, who has represented Ireland, was wearing contact lens is believed to have protected his eyes and saved his sight. The families have reacted with dismay over the past 24 hours. Tega's mother Christy Agberhiere said it makes their situation even more upsetting.
"I feel very, very pained in my heart," she said. "I have been let down, my son has been let down. The whole of my family has been let down. I just feel ashamed that a country like this there is no equality."
Ms Agberhiere said: "I cannot take the laws into my hands. This is my son I am talking about. He has done nothing."
This sort of thing gets a 20-year sentence in the UK
Oisin's father Martin said the families still hope to get the decision, but he added: "I don't know if we'll be able to appeal it, and we'll probably be fighting this for the next person this happens to.
"This could happen to anyone's son. This sort of thing gets a 20-year sentence in the UK and this decision sets a dangerous precedent here."