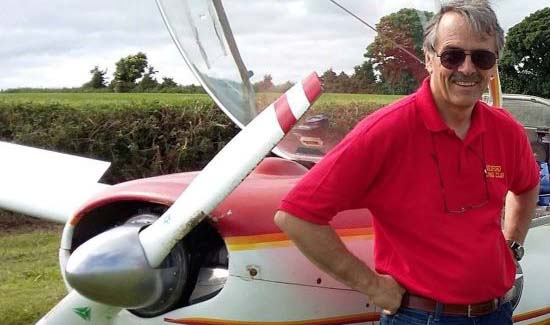 https://issuu.com/voicemedia6/docs/waterford_today_31-07-2019_alt
TRIBUTES have been paid to the former manager of Waterford Airport, one of two men who died when their plane crashed in Co Wexford.
Peter Tawse (61) from New Ross, and his flying partner John Finnan (58), from Co Kildare, were killed when their light aircraft came down near Duncormick.
Mr Tawse grew up in England and came to Ireland in the 1980s. He moved to Co Wexford and worked in Wexford Flying Club as an instructor . He became widely known through his role as manager of Waterford Regional Airport from 1987 to 2003.
"Everyone in Irish aviation who will be experiencing a sense of loss," the Waterford Aero Club said in a Facebook posting.
Flying was his thing
Friends recalled him as a man who adored aviation. "Flying was his thing," said Willie Cullinane, who befriended the Englishman shortly after he moved to Ireland.
"He was a very well-liked man, there were very few people who didn't get on with him," Mr Cullinane told the Irish Times.
He was also fondly remembered by colleagues at Institute of Technology Carlow, where he taught part-time.
Mr Tawse is survived by his wife, Kay Furlong, his mother and two sisters.
The men were killed instantly when their Rollason Condor hit the ground having taken off from the Irish Light Aviation Society (ILAS) airfield at Taghmon.