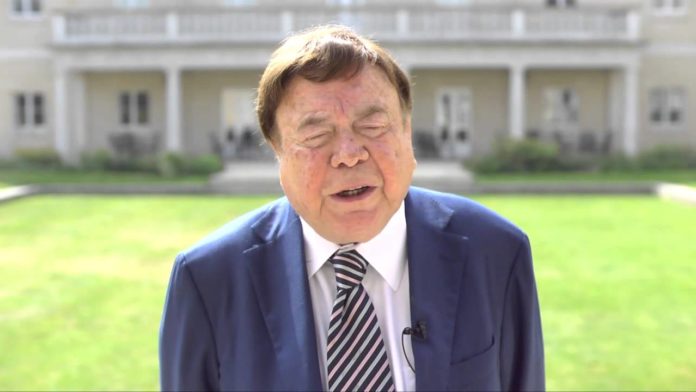 https://issuu.com/voicemedia6/docs/waterford_today_31-07-2019_alt
WATERFORD Institute of Technology (WIT) has awarded an Honorary Fellowship to Dr Alan Howard, the internationally acclaimed nutritionist who invented the Cambridge Diet.
Dr Howard has worked closely with the Nutrition Research Centre Ireland based within the School of Health Sciences at WIT in studies examining the link between nutrition and the eye and brain.
Through the charitable foundation which he chairs, Dr Howard has given intellectual and financial support to WIT over the past decade. This has contributed to WIT's position as an internationally recognised centre for nutrition supplement research, particularly for age-related macular degeneration (AMD) and Alzheimer's disease.
The ceremony was held on WIT's West Campus where the Nutrition Research Centre Ireland is located.
Dr Howard said he had enjoyed working with Prof John Nolan and his team for more than 10 years in important scientific research.