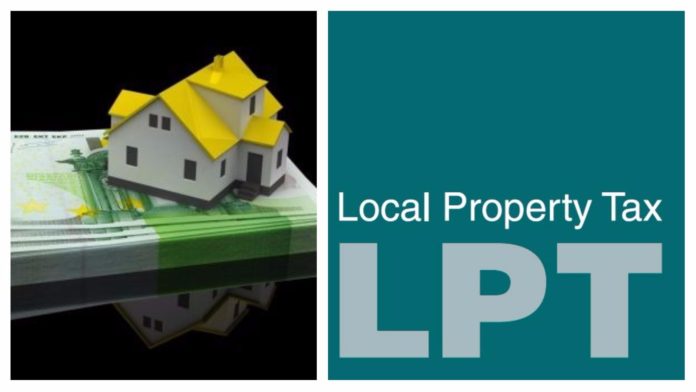 https://issuu.com/voicemedia6/docs/waterford_today_31-07-2019_alt
THERE will be no increase in Waterford's property tax next year.
Council Chief Executive Michael Walsh had sought an increase in the Local Property Tax (LPT) but was over-ruled by the majority group of Sinn Féin, Independent, Labour and Green Party councillors who voted for a freeze. Other councillors said the group had missed an opportunity to reduce the tax.
Fine Gael and Fianna Fáil councillors said the the vote still left the LPT in Waterford at a rate above the Government's designated base.
Fine Gael, Fianna Fáil and independent Seamus O'Donnell proposed a five per cent cut.
Councillors were told that wage increases under the public service pay agreement which were previously funded by councils are now being being funded by central government.
Cllr John Cummins (FG) said: "As this money is no longer required this year, as it was in previous years, it is only prudent, given the precarious nature of the local economy with Brexit on the horizon, that we introduce a five per cent reduction in the LPT in order to put money back in people's pockets."
On behalf of Fianna Fáil, Cllr Eddie Mulligan endorsed the Fine Gael proposal. He said: "Fianna Fáil Councillors have listened to the people of Waterford on how hard pressed they are financially."
Hitting hard-pressed families with another increased bill isn't the solution.
Cllr Eamon Quinlan (FF) was particularly critical of Sinn Féin opposition to the five per cent reduction. He said:"I thought Sinn Féin might support us as they have always voted for 15 per cent full reduction while in opposition and wouldn't support last year's budget due to a 2.5 per cent increase in the LPT."
Sinn Féin group leader, Cllr Conor McGuinness, defended his party's stance. "We voted for a freeze on the LPT to give working families and homeowners stability and certainty in 2020," he said.
"The LPT is a tax on people's homes and Sinn Féin believe it should be abolished in favour of a fairer and more progressive system of funding local government.
"Funding for local authorities has been decimated by successive governments and this needs to be addressed as a matter of urgency.
"Hitting hard-pressed families with another increased bill isn't the solution."