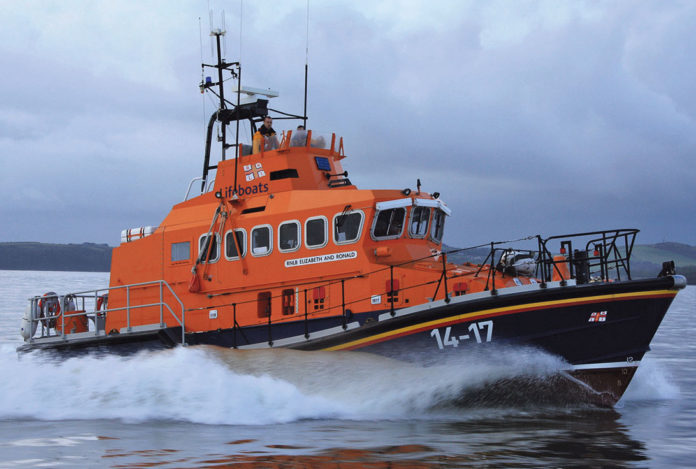 https://issuu.com/voicemedia6/docs/waterford_today_31-07-2019_alt
THE fishing community of Waterford and Wexford has been plunged into mourning by the tragedy which cost two lives when a trawler went down off Hook Head.
It was the worst possible start to the new year for the close-knit communities of Dunmore East, Kilmore Quay and the surrounding villages and townlands.
Joe Sinnott (65), from Kilmore Quay, died at University Hospital Waterford where he was taken after being winced from the sea. As we went to press, a search was still underway for Willie Whelan (41) from from Fethard-on-Sea, who was presumed dead. The search was being hampered by extremely bad weather. Mr Whelan was skipper of the Alize which had been fishing for scallops.
The Coastguard service detected emergency signals from the trawler on Saturday night. The signals came from the Emergency Position Indicating Radio Beacon, an automatic alarm, activated when a boat is submerged. Two units of the RNLI, rescue helicopters from Waterford and Dublin and the naval vessel LE Ciara have been involved in the search along with up to 20 trawlers.
something catastrophic
The cause of the tragedy remains a mystery. Cllr Ger Carthy told RTÉ that "something catastrophic" must have happened for the trawler to go down so quickly without the crew being able to send a distress signal.
Cllr Carthy described Mr Sinnot as a man with fishing in his DNA. "He spent his life working at sea. It is in the family's blood," he said. Cllr Carthy said that tragedies like this have a lasting effect on the community which he described as "very tight."
whatever happened wasn't down to a lack of experience
Neighbours, friends and the wider community gathered at the Sinnott house to comfort Mary and the family on their loss. "The first we knew was around 11pm after the signal from the boat was received by the Coastguard in Dublin who then in turn contacted the owner," Joe's son Michael told reporters.
"He was so many years at sea, and the man who was with him too, so whatever happened wasn't down to a lack of experience."
Dunmore East RNLI, Kilmore Quay RNLI and Fethard RNLI lifeboat crews were involved in the search
Tony Kelly of Dunmore East RNLI said all involved in the search had endured difficult conditions. "Our hearts go out to the families of the two fishermen at this sad time," he said.