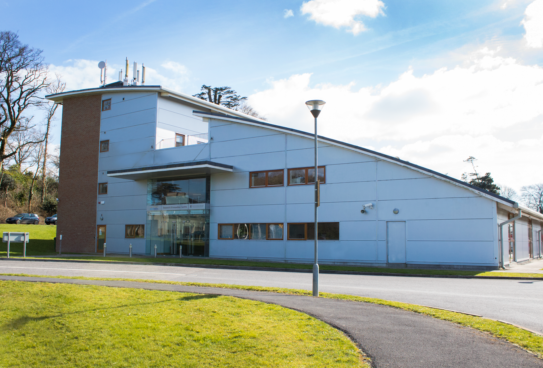 https://issuu.com/voicemedia6/docs/waterford_today_31-07-2019_alt
A RECENT €2.5m investment by Enterprise Ireland into the research and innovation hub at Waterford Institute of Technology (WIT) has been hailed as a key economic driver for the South-East region.
It led to a 1,000 sqm extension of ArcLabs hub, opened last week by Minister of State John Halligan. The hub houses 30 start-ups, early-stage companies and entrepreneurs. The highly successful New Frontiers Programme and the NDRC at ArcLabs Accelerator Programme are also run from the centre.
The extension, funded by Enterprise Ireland, will enable the institute to double its capacity to support technology start-ups in the South East and represents an important next step in the WIT's plans for establishing an entrepreneurial platform that will accelerate economic development and position the region as a leader in the digital economy.
support a truly sustainable regional economy in South East Ireland
At the opening, Martin Corkery, Regional Director of Enterprise Ireland, said helping regionally based businesses expand in overseas markets was a core objective of Enterprise Ireland.
"Our partnership with Waterford Institute of Technology at ArcLabs continues to be an essential element of our overarching strategy to promote innovation and entrepreneurship in the South East region," he said.
ArcLabs Manager, Dr Aisling O'Neill, described Enterprise Ireland's investment as pivotal.
"We are so grateful for this support from Enterprise Ireland in the South East which has enabled us to double our incubation capacity in our West campus site, enabling us to increase our impact in supporting entrepreneurship in the region," she said
"We look forward to continuing to foster our relationship with Enterprise Ireland which is instrumental to realising the ambition of ArcLabs to support a truly sustainable regional economy in South East Ireland."