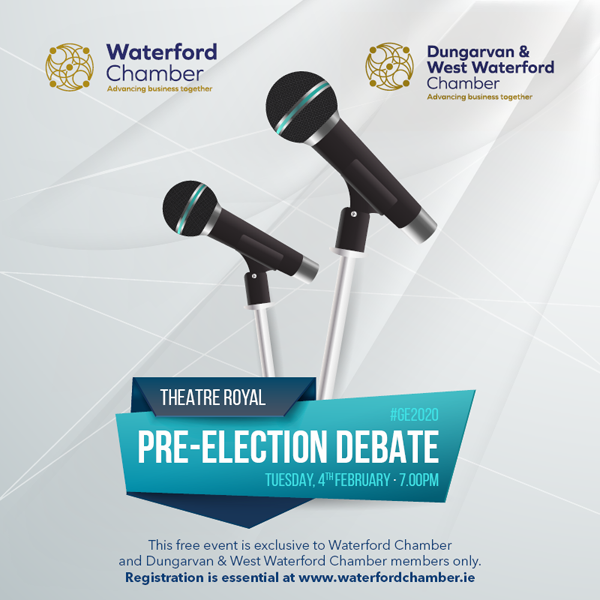 https://issuu.com/voicemedia6/docs/waterford_today_31-07-2019_alt
AN election debate for the business community is scheduled for Tuesday, February 4.
The debate, jointly hosted by Waterford and Dungarvan & West Waterford Chambers, will take place from 7pm in the Theatre Royal.
Many of the local general election candidates will debate the election topics. Each candidate will get the opportunity to outline their policy and will take questions from the audience.
The free event is restricted to to Waterford and Dungarvan & West Waterford Chamber members.
Registration is essential at www.waterfordchamber.ie
A pre-election snap poll conducted over the past week by the Institute of Directors in Ireland has found that another Confidence and Supply Arrangement is the election outcome least favoured by business leaders. A government with a clear majority is their strong preference.