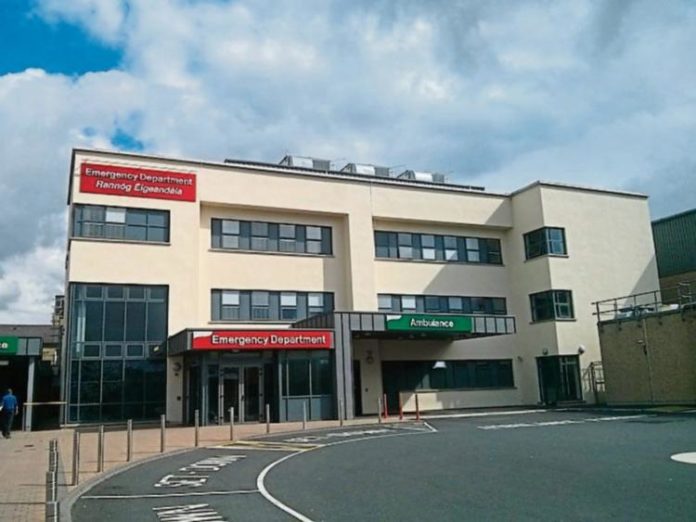 https://issuu.com/voicemedia6/docs/waterford_today_31-07-2019_alt
FUNDING of €5.7 million has been approved for a new morgue at Waterford University Hospital (UHW). It is scheduled to open in 2021 and will provide mortuary and postmortem services for the South East.
It will have more than double the current building's permanent storage capacity and will include viewing rooms for relatives of the deceased.
The UHW morgue has been at the centre of controversy since publication of a letter written by four consultant pathologists.  It criticised the mortuary's storage and refrigeration facilities and claimed that bodies had been left lying on trolleys at the hospital, leaking bodily fluids onto corridors and making closed-coffin funerals unavoidable at times.
Other letters subsequently came to light including one from the pathologists which said bodies had to be stored on the floor of the mortuary.
took recent scandal to move things forward
The new building will have 14 spaces for body storage and four postmortem tables.
The existing building had six spaces until last month when seven mobile refrigeration units were added.
Waterford's Sinn Fein TD David Cullinane welcomed the announcement. "This is a welcome development and one that is years overdue," he said. "It is unfortunate that it took the recent scandal to move things forward – a scandal that caused extreme anxiety for the families concerned."
Construction on the new mortuary is not expected to be completed until the end of March in 2021 and it is not expected to be operational until June 2021. "This is not ideal to say the least," said Mr Cullinane.
"The issues affecting the mortuary are real and immediate. Nonetheless, this is progress and will strengthen services in Waterford and the wider South East."