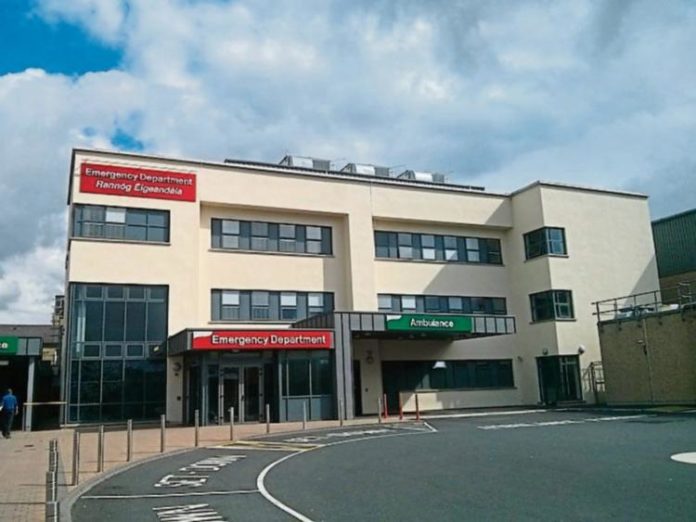 https://issuu.com/voicemedia6/docs/waterford_today_31-07-2019_alt
MORE than 400 older people waited more than 24 hours in the Emergency Department of University Hospital Waterford (UHW) in the first three months of the year, new figures show.
Fianna Fáil TD Mary Butler said it was a disgrace. "These figures are truly shocking and point to severe dysfunction in our health service and particularly within our emergency departments," she said.
"It is deeply distressing for anyone to have to wait in an ED for more than 24 hours, but for an elderly person to have to do so is nothing short of cruel," she said.
bordering on a breach of their human rights
"To expect someone over the age of 75 to sit in an uncomfortable chair or on a trolley under harsh lighting in an Emergency Department for over a day is bordering on a breach of their human rights."
The figures showed 419 people over 75 had been waiting for more than 24 hours, giving UHW the worst record of any hospital in the South/South West Hospital Group.
"Unless the Minister for Health gets to grips with the capacity problems, thousands more over 75s will continue to languish in EDs across the country", said Ms Butler.
The Waterford TD, who is Fianna Fáil's spokesperson for older people, has also criticised waiting lists for home help services. She described as "cruel" the latest figures from the HSE which revealed that 6,310 people were on waiting lists for home help services at the end of April.
they are forcing people into nursing homes
"Families across this country are angry and frustrated with Fine Gael's approach to home help," she said "Instead of allowing people to live and be cared for in their own homes, they are forcing them into nursing homes and hospitals."
Alone, the charity which supports older people to live at home, is calling for increased funding and improvements in the provision of Home Care services across Ireland. The charity is calling for funding for this service.
Seán Moynihan, CEO of ALONE, said: "The CHO waiting lists for the end of September 2018 indicated that 6,423 people were waiting for home support funding, and it is likely that many more people were not recorded. We are urging Government to take levels of demand into consideration in Budget 2020."