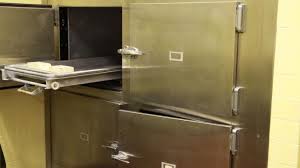 AN investigation has found that the new mortuary at University Hospital Waterford would have cost at least €1 million less to build if it had been given the go-ahead two years ago, as recommended.
The news website, theJournal.ie, went through documents released to its investigative platform, Noteworthy.ie, and found that HSE staff pushed for the plan for a new facility to go to tender in 2017, estimating that it would cost €4.6 million to bring to completion.
Last month the HSE confirmed that funding of €5.7 million has been approved for the development.
It emerged in April that four pathologists had raised concerns in late 2018 about the state of the mortuary, describing it as "unsafe for staff, visitors and the general public".
The facility had in fact been deemed unfit for purpose in 2004 and a new mortuary plan was given the green light in 2014 when it was included in the HSE's capital plan. However the project remained in a queue, without a firm commitment of funding.
Correspondence released under Freedom of Information reveals that a pre-tender cost check by the HSE in 2017 estimated the new facility could have been delivered for €4.6 million at that time.
Emails between staff in the HSE's Estates unit, which is responsible for properties and new developments, show requests from managers in August 2017 to proceed with the tender for the new mortuary.
At that stage the overall budget cost was still within the approved budget of €4.6 million.
In response to a query from TheJournal.ie about the delay the Department of Health said "capital approval has been received for a new mortuary in University Hospital Waterford".
"The tendering process will commence shortly with the expectation that construction will commence before the end of the year."