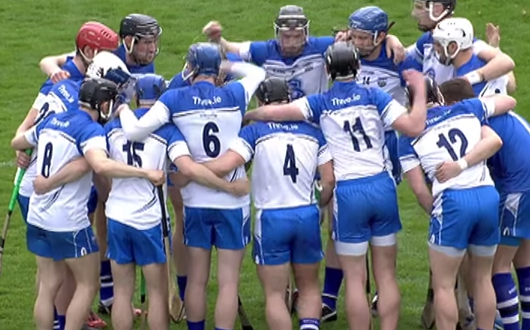 WATERFORD'S hurlers  haven't won a championship game in almost two years, stretching back to the 2017 All-Ireland semi-final win over Cork.  Since then, they've played eight, drawn one and lost seven. What has gone wrong?
Here are some of the views put forward in the past week.
Páraic Fanning
The beleaguered manager said it was "hard to pinpoint"what had gone wrong. "We prepared really well throughout the year and ended up in a League final,so it;s a hard one to figure out," he told RTE. "We'll have to have a serious look ourselves"
Derk McGrath
The former manager said the team seemed to be shorn of confidence. "For the first 15 minutes (against Limerick) they were very impressive," he told RTÉ's Marty Squad. "Then after 15 minutes there seemed to be a lack of direction, lack of focus."
Ger Loughnane
The All-Ireland winning manager believes Paraic Fanning's sideline demeanor has been a problem. "His whole body language isn't great," he told Newstalk's Off the Ball. It doesn't inspire confidence."
Shane Ahearne
The coach, selector and former player said the senior players needed to step up and "show a bit of energy". They need to "do the simple things, first and foremost, not complicated things, and to keep doing those".
DJ Carey
The Kilkenny legend was puzzled that many good players no longer figured. "Where has Colin Dunford disappeared to?" he asked. "He was an excellent player a couple of years ago. DJ Foran looked to be a great prospect but isn't in the shake-up right now. Tom Devine is not on the panel, albeit for professional reasons."
Eddie Brennan
The RTÉ hurling analyst and current Laois manager hinted at unrest in the dressing room. "Maybe not too many people are aware of this,but I do know that some of the senior Waterford players were looking for Mattie Kenny (as manager)," he said . "Pat Ryan of Cork was also in the mix and there were other issues there. "