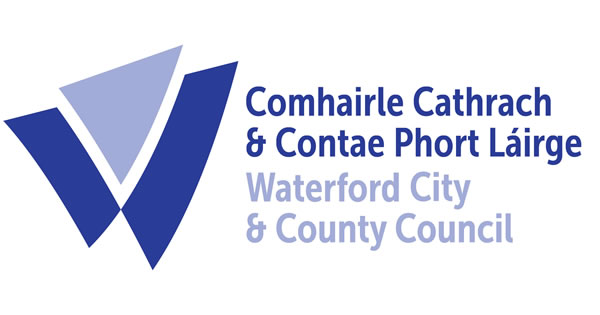 https://issuu.com/voicemedia6/docs/waterford_today_31-07-2019_alt
COUNCILLORS want €1.3 million from the Government to fill the hole in Waterford's budget.
If they can't raise the money by December 12 they will be asked to support cutting services or increasing commercial rates. If they refuse, the Government is likely to intervene. It has power to suspend the City and County Council and to impose whatever measures it thinks necessary.
Last week a majority of councillors rejected a proposal to increase commercial rates. Chief Executive Michael Walsh had sought an increase of five per cent. His proposal was torpedoed by Sinn Féin and Labour. Although they are part of the controlling group on the council, they rejected Mr Walsh's suggestion. They voted instead to continue lobbying the Government for funding, pushing the decision back to December 12.
The problem has been caused by a change in the way rates are paid on assets owned by Irish Water. They are no longer paid to the counties where properties are sited but divided among all local authorities in proportion to use, as is the way with other State utilities. They change has hurt other councils – particularly Dublin – but none as badly as Waterford.
are going to cut everything to the bone
The City and County council was left with a budget shortfall of €3.3m but the Department of Local Government has offered a one-off contribution of €2m to help bridge the gap.
Mr Walsh proposed an increase of five per cent on commercial rates to raise the remaining €1.3m. The alternative, he said, was cutting services.
"Do we want to exist on the basis that we are going to cut everything to the bone, end up delivering very poor services and in a sense end up going nowhere quickly?" he asked councillors.
He said the council had delivered "phenomenal benefit" to Waterford and he warned that, unless the council could pay for services, "we cannot continue to provide those services and to drive Waterford forward, for the business community, for society here in Waterford."
The issue has deeply divided local politicians.  Fianna Fáil councillor Eamon Quinlan hit out at the governing coalition of Sinn Féin, the Green Party, Labour and Independents. He warned: "The legal requirement to pass a budget is absolute. The council now passes into a period of emergency talks, at the end of which, if councillors fail to pass a balanced budget, then Waterford City and County Council will be dissolved.
"By law, an unelected commissioner will then be appointed by central government to run the city and county in a troika style manner until the next local elections, four and half years away."
No one wants direct rule from Dublin for Waterford
He accused Sinn Féin of acting as though the council were the Stormont assembly.  He said: "They appeal to Westminster anytime they don't get what they want (at the assembly in Belfast) and instead of dealing with their business they simply collapse the local Stormont government if they don't get their way.
"Do they realise this is not an option here? No one wants direct rule from Dublin for Waterford. Dublin City Council closed an €8m deficit during the week and maintained its services to those who rely on their local authority. It didn't cross anyone's mind to wind up Dublin City Council."
But Waterford People Before Profit, in a statement, "applauded the decision of the Progressive Alliance on WCCC to reject the current budget proposals of the Council CEO, Mr Michael Walsh, and demand an immediate and urgent meeting with the Minister for Local Government, to demand the reinstatement of the annual budget subvention".
The party said house owners, tenants and small business people were being "forced to stump up yet again".  PBP called on "the Progressive Alliance to dig in on the budget issue, draw a line in the sand and say 'enough is enough' in terms of the way Waterford is and has been treated by central government."