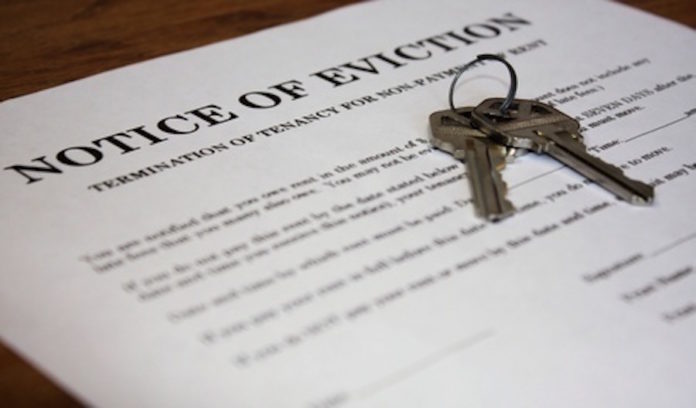 https://issuu.com/voicemedia6/docs/waterford_today_31-07-2019_alt
A COUNCILLOR has accused the local authority of being "the evictor in chief" of tenants seeking Housing Assistance Payments (HAP).
Councillor Eamon Quinlan said payments had been "unilaterally cancelled" by Waterford City and County Council leaving many tenants in arrears and facing eviction.
The council inspects houses before approving HAP and may insist on remedial work being carried out. Cllr Quinlan said that, in some cases, when landlords did not do the work, the council had been cancelling the payment, forcing the tenants to seek other accommodation.
"Calls to prosecute landlords that continue to ignore such work orders have long been ignored by the executive as a costly and drawn out process that rarely works and often sours relations for the family," said the Fianna Fáil councillor.
"massive out of the blue shock"
He said he had been contacted recently by HAP-scheme families living in sub standard accommodation.
"Instead of having the council intervene to protect them and pursue the landlord, they received letters telling them that the HAP had been unilaterally cancelled by the council. They are now in arrears with their landlord and they have to find alternative accommodation."
Cllr Quinlan said the cancellations came as a "massive out of the blue shock" to the families. "They are left scrambling trying to get a new house within literally a week or two before the landlords kick them out," he said in a statement.
"From the landlord's point of view, the council has suddenly cancelled the contract and they now have non paying tenants."
huge policy change that had not been approved by councillors.
Cllr Quinlan raised the issue last week at a meeting of the council. He was told that families in this situation can avail of the HAP placement programme where council staff will actively assist them in finding new property to rent.  Cllr Quinlan said this was "a huge policy change" that had not been approved by councillors.
He said the HAP placement programme was meant for homeless people or people on the verge of homelessness.
"By adding all these extra families, we are adding an overwhelming work load onto our staff in this programme and decreasing its effectiveness. The council has become the chief force in evictions across Waterford. This callous, short sighted and counterproductive policy must be ended immediately."