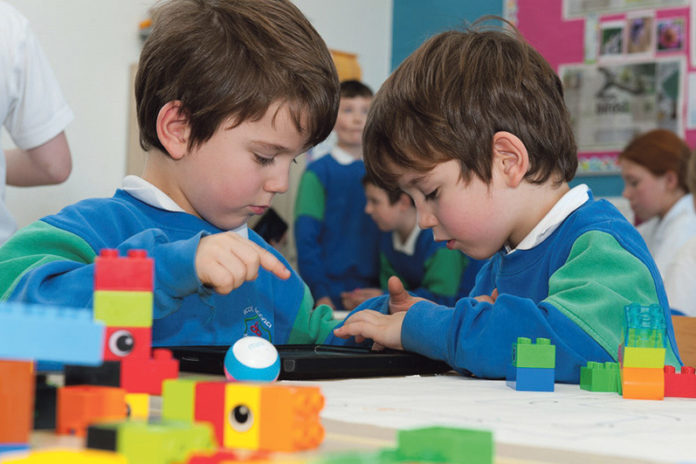 https://issuu.com/voicemedia6/docs/waterford_today_31-07-2019_alt
YOU will have heard of a marathon, a triathlon and a decathlon. Now we have the codeathon.
Thirteen WIT Computing lecturers held a one-day codeathon in Gaelscoil Phort Láirge primary school.
The initiative consisted of a suite of lesson plans designed for children aged four to 12.
The Junior and Senior Infants programmed instructions to move their Bee Bot robots around a map.
The children were really looking forward to it as they love coding activities of any sort.
The 1st and 2nd classes used iPads to code their Sphero Mini robots to knock down skittles and dominoes.
The 3rd and 4th classes also used iPads to programme their Sphero Minis, but this time they had to navigate around a maze.
The 5th and 6th classes built a game using Scratch block coding. "We were very excited to host WIT's first ever codeathon," said Kate Warren, vice principal of the Gaelscoil. "The children were really looking forward to it as they love coding activities of any sort."