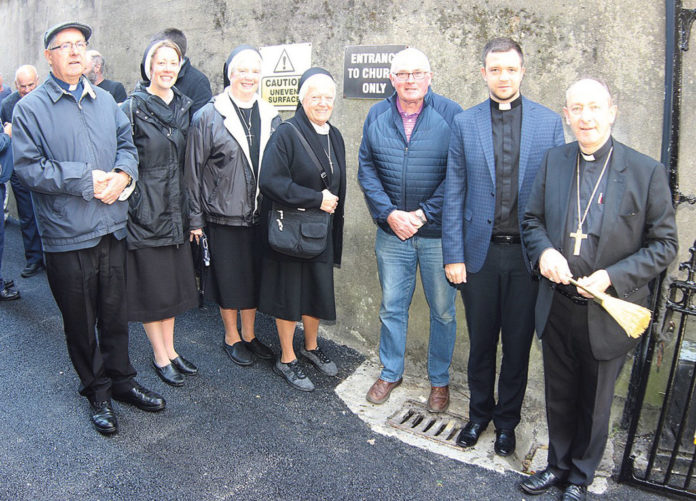 https://issuu.com/voicemedia6/docs/waterford_today_31-07-2019_alt
SAINT Patrick's Church, in Jenkin's Lane, has officially re-opened its doors.
The Bishop of Waterford, Alphonsus Cullinan, blessed the new footpath at the church, which is believed to be one of the oldest Catholic churches still in use in Ireland.
The earliest Mass was recorded there in 1704 and Mass was celebrated in St Patrick's right throughout the eighteenth century when Catholics suffered under the penal laws.
a historic gem in the middle of the city
A large number of faithful turned out for the early 9.30 start where the Bishop led his flock in prayer in the Old Chapel, before the blessing of the new lane-way took place outside.
Cllr Pat Fitzgerald shared his delight at the reopening of St Patrick's. "My mother brought me here as a child," he said.
"I always felt that there was something missing from the city when I passed by and these gates were closed. It is a historic gem in the middle of the city that reminds us all where we came from."