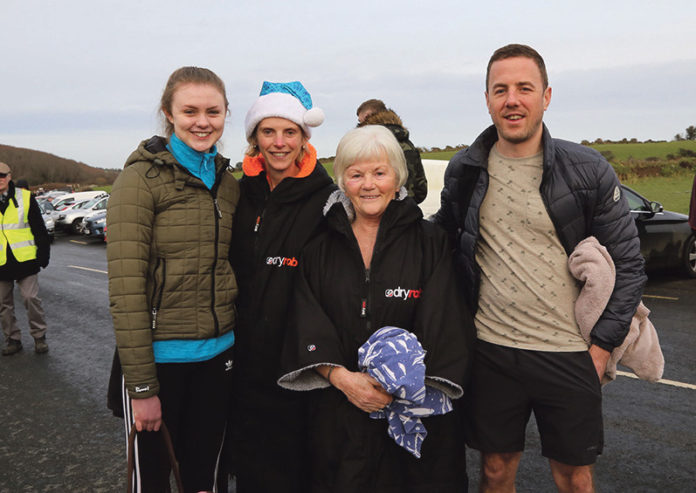 https://issuu.com/voicemedia6/docs/waterford_today_31-07-2019_alt
SOME 300 swimmers made a quite a splash at the Michael Power Christmas Day Memorial Swim.
They were urged on by hundreds of spectators who helped raise funds for Waterford City River Rescue.
GOAL: Siobhan Walsh, has thanked the group of more than 100 people from Co Waterford who took time out to support the most vulnerable in our world by taking part in a GOAL Mile over the Christmas period.
SAMARITANS: Waterford branch of Samaritans marked the longest night of the year with a candlelight vigil in John Roberts Square to show people that they are there for them during their darkest hours.