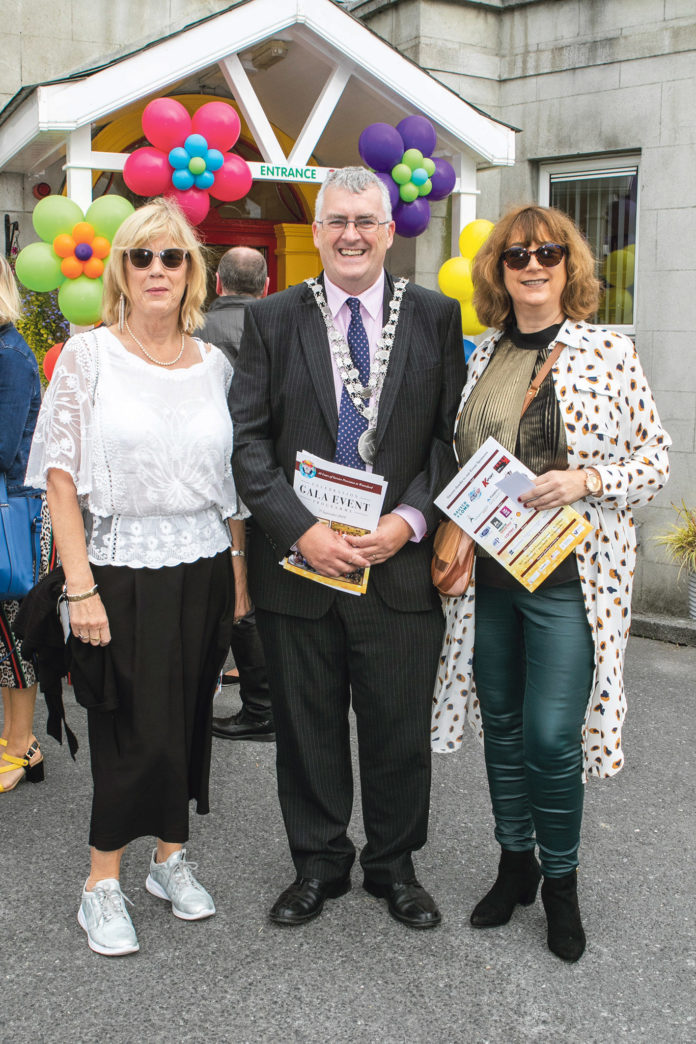 https://issuu.com/voicemedia6/docs/waterford_today_31-07-2019_alt
AT a celebration to mark the 40th anniversary of the foundation of Children's Group Link, Mark Hennessy, site lead at Busch + Lomb. Waterford, was presented with a piece of Waterford Crystal.
The presentation was in recognition of the part played by Bausch + Lomb in sponsoring events during the year as well as the contribution of employees since the leading charity was established.
"It is perhaps no coincidence that the year 1979, when Bausch + Lomb opened its doors to its first employees, was also the year that Children's Group Link set out on its mission to help young people in Waterford," he said
Bausch + Lomb and CGL have had the closest of relationships
"Since then, Bausch + Lomb and CGL have had the closest of relationships.
Mr Hennessy paid tribute to the contribution of Brendan and Breda Halligan, who have been heavily involved in the organisation for many years; Mark Fenton, who is chairman and Seamus Conway who is on the board of CGL, Jim Bray, Shirley Russell and many others who are current or former employees of Bausch + Lomb. Mr Hennessy sasid work had started on Bausch + Lomb's newest expansion and over the next two years or it will bring a further 150 jobs to Waterford.